A guide for event planners, coordinators, and brides.

1. Where
It almost goes without saying, but you'd be surprised how many folks don't lead with the location of their event. Production companies need to know the location of the venue for multiple reasons. The primary reason is knowing the layout of the venue. This helps with costing services and knowing what will work in the space. Any kind of custom design needs exact dimensions, so being able to get a look at the venue is often crucial to the success of the design team.
2. When
Why your lighting company knowing the exact date is important
Lighting companies also need to know when your event is. It isn't unusual for a lighting company to book events several months, or even a year in advance. While most lighting companies can service multiple events in a day, every company has its capacity. An exact date is the only way to determine for sure that equipment and labor resources will be available for your event. Try to make sure that this information is included in your initial request for services.
Why you need to get your lighting company an up-to-date schedule.
Lighting equipment can sometimes take longer than anything else to set up. Lighting companies have a pretty good idea of how long a service will take based on past experience. They use this information to get the most out of their equipment and crew during a somewhat lopsided work week. Corporate events and meetings often happen during the week. However, a large majority of events take place on the weekends. Lighting companies service all types of events year-round, but most event companies see a huge boost in activity during the fall season. This leaves them with a large amount of events, all happening at once. Because of this, event companies keep schedules that can be very tight. It is important to update all of your vendors with any schedule changes, to prevent any issues.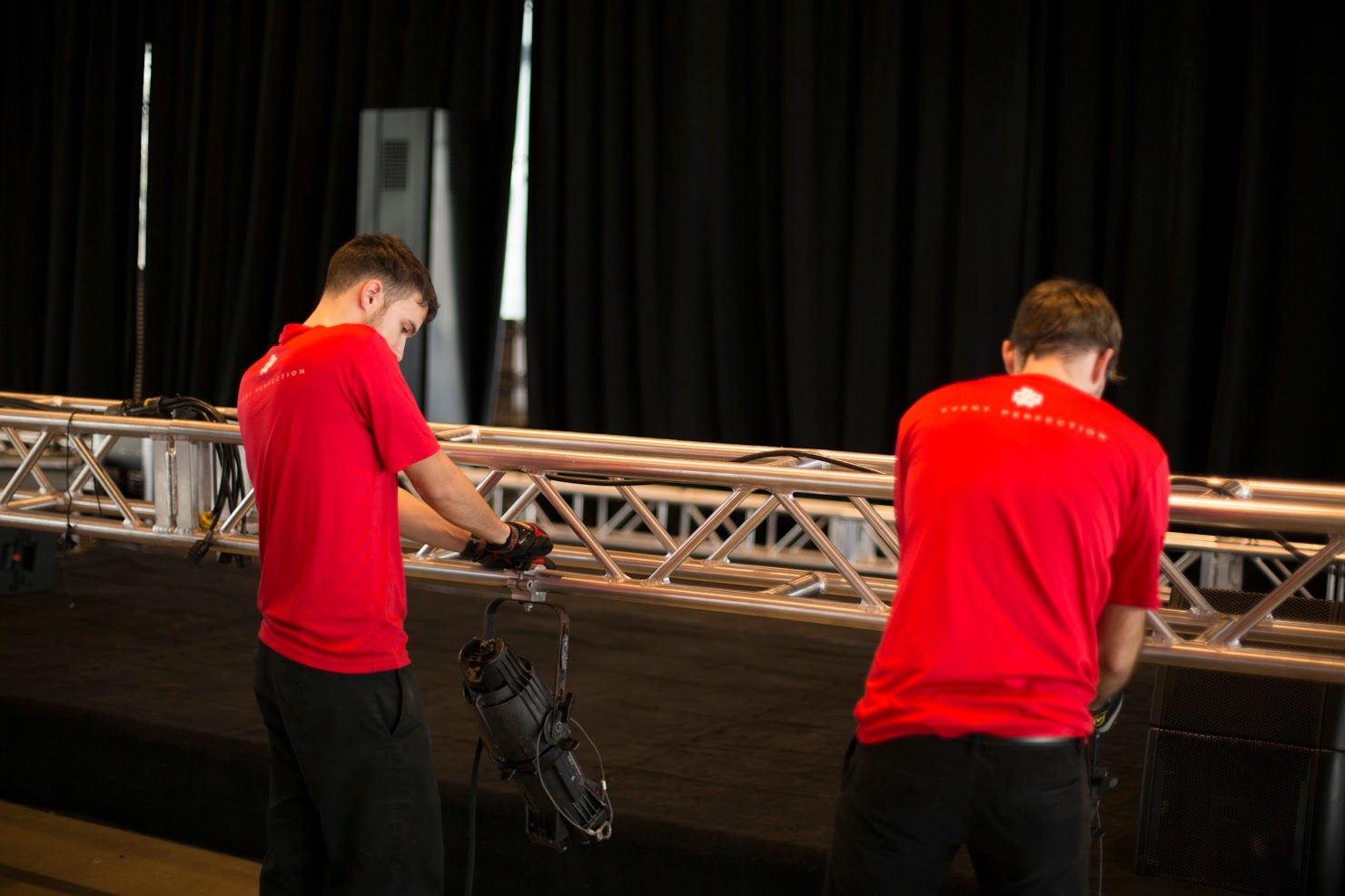 3. Event Type/Theme
After providing lighting services for thousands of events, we've learned a couple things. We like to handle different types of events differently, and with the care they deserve. Because of this, we've developed several departments that specialize in different event areas. It's useful to know early on what type of event we're dealing with so that we can get it in the hands of the right event expert. Chances are, we've dealt with a very similar event, and can call upon that knowledge when designing your event.
4. Total Attendance
Knowing total attendance is important for a few reasons. For a simple wedding in a hotel ballroom, your production company probably doesn't need to know this information. But for larger events, especially where there's sound involved, be sure to mention this number. More people not only create more background noise that the system needs to project over, they also obstruct the sound by physically being there. Knowing how many people will be there helps audio technicians bring the correct equipment. This ensures that your event audio will be heard loud and clear.
6. Power Requirements/Availability
Your lighting company needs to know more than just the power available at the venue; they also need to know what other vendors expect to use it. Caterers often require a large amount of power for heaters, and appliances such as coffee makers or food warmers. Many large-scale coffee makers require an entire circuit to themselves. In fact, everyone from the DJ to the photo booth could require power. Insufficient electrical availability could mean an important aspect of your event might go dark or without power.
7. Onsite AV or Lighting Technician
For some events, lighting is basically just a decor item. The lighting team will unload, set up the lighting, and take off. For events with simple uplighting, drape, or string lighting, this is the way to go. Although a technician is not always needed, some event coordinators prefer to have one standing by for the very rare chance that something goes wrong. However, if anything has to change during the event, you will need onsite staff. This includes everything from tying up drape pieces into gathers, to changing the color of the uplighting. The cost of this will depend on the length of time that the tech is needed, but work calls usually have four-hour minimums.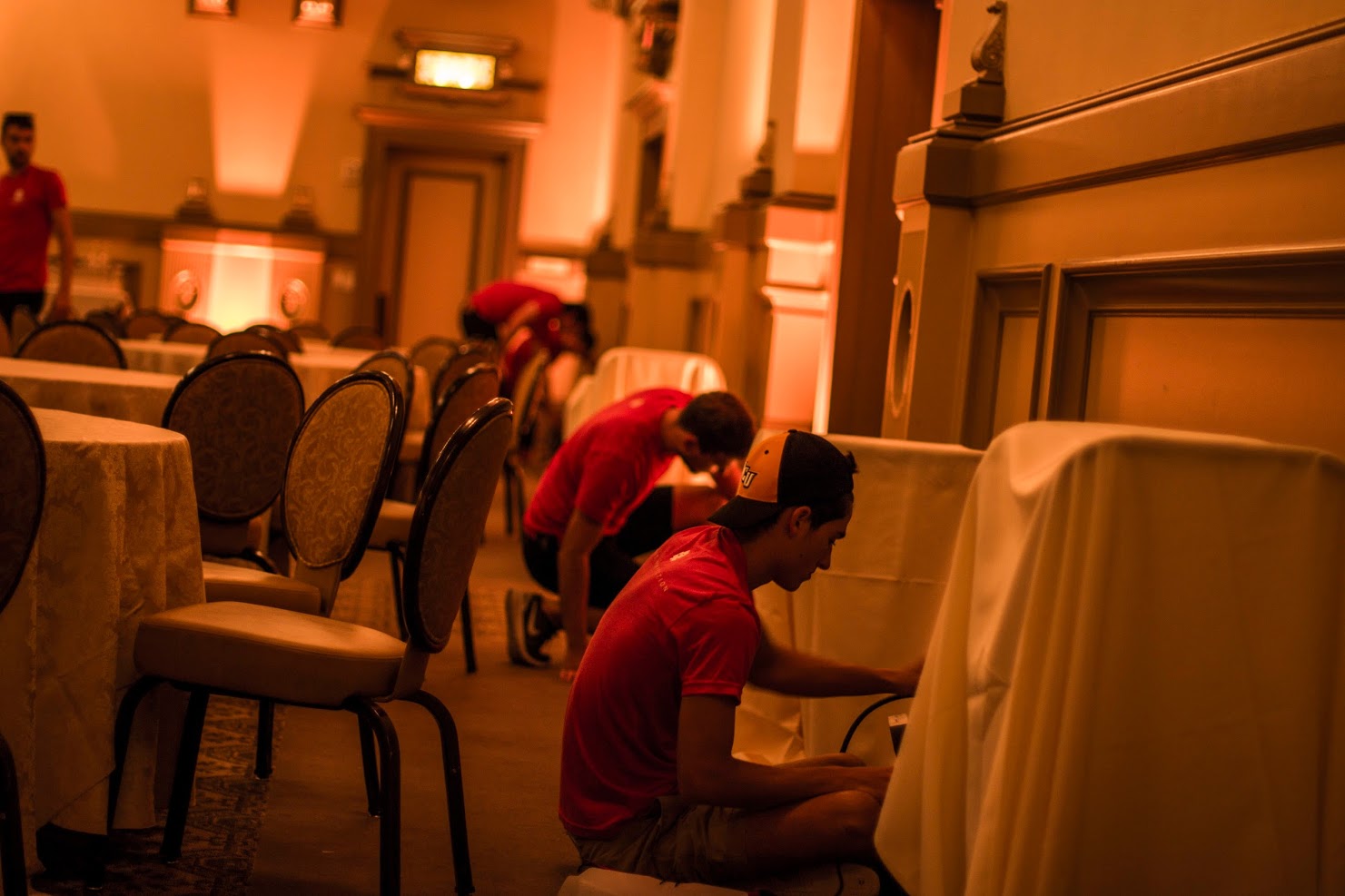 8. Service Needs
The more you can let your lighting company know about your needs, the better. You can save a lot of time by preparing a list of the exact services you need, and the details of each service. Ultimately, many people don't have this information in the early stages of even planning. If this is the case, save time by making this clear to all of your vendors, so you can avoid them fishing for the information.
9 . Load In Procedure
More often than not, your lighting company will already be familiar with the venue. But for unusual event spaces or private residences, it's important that an information sheet with any relevant rules and procedures is generated not only for your lighting company, but for all of your other vendors as well. Ideally, your lighting company won't be loading in at the same time as other vendors.
10. Parking
Parking is something that many people take for granted. Venues in urban areas can often have parking that is quite limited. Some event setups can take anywhere from four to eight hours, so it's important to think about where your vendors are going to park during this time. Most lighting companies drive extended vans or box trucks, so keep in mind that there may need to be more room than usual for them to park.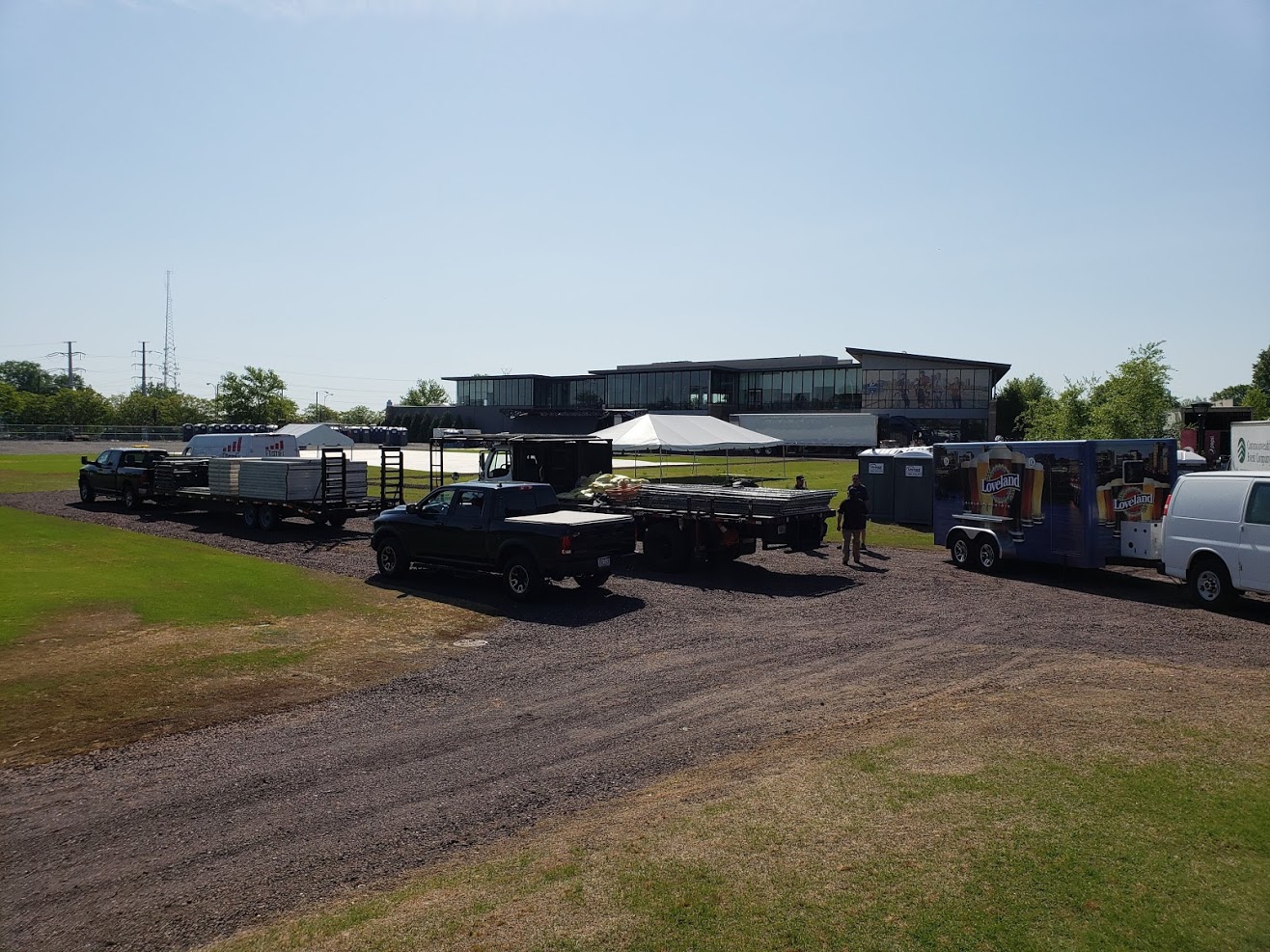 11. Venue Rules
As an event planner, you are often the center of communication between other vendors. The venue is no exception. While many venues are proactive and reach out to all vendors to provide information, every experience varies. It's important to pass any essential information down the line to your vendors. Often, the venues expect this, and rely on planners and coordinators to pass information along to vendors.
If you want to learn more about lighting, The Lighting & Sound Co. offers tons of resources for people of all knowledge levels. Reach out by phone or email to speak to a pro.