Creating classic wedding lighting designs in a new space
The Estate at River Run
Everyone in Richmond's robust event industry is talking about the estate at River Run. In case you missed the news in Richmond business and wedding magazines, the Massey Manor in Maidens Virginia has been purchased. By this Winter, it will be in use as a wedding and event venue. Doug & Tamra Adams (Adams International School, Virginia Barn Wedding), along with one of Richmond's most prominent planners and designers, Kim Moody Design, are the new owners. Kim will take on the role of In-House planning and design work at the New River run estate venue.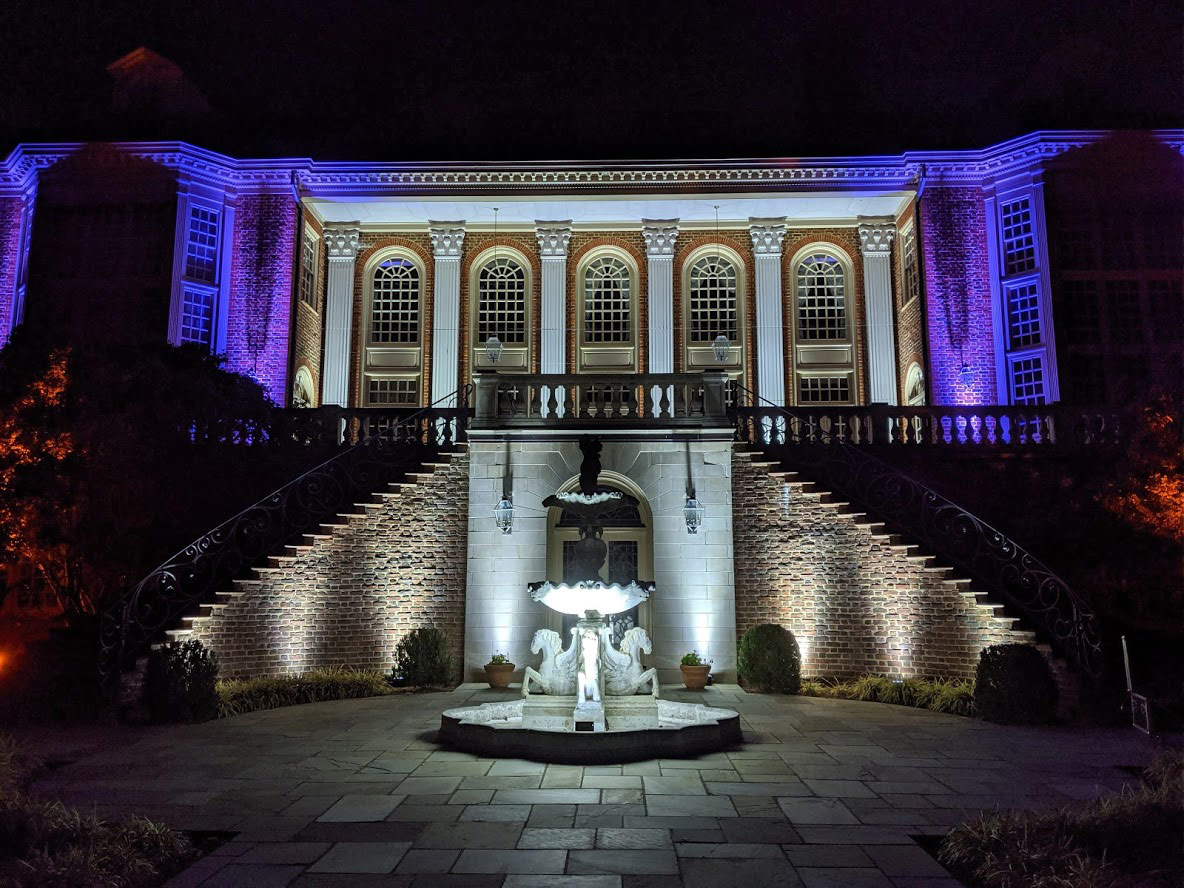 River Run will be a high-end, corporate and wedding event venue that can serve up to 299 guests. The venue plans to be somewhat selective about their vendors. However, there is no official list as of this post. Kim Moody explains "While we would love to have vendors from all over Richmond work in [The Estate at River Run], we plan on hiring from a small list." This will keep the property in better shape, and also create a more cohesive week-to-week game plan between vendors that are used to collaborating with each other in the beautiful space.

Our wedding lighting designers were called on to provide lighting for the inaugural event at River Run Estate. The event, a networking event for our good friends at Richmond wedding magazine, a monthly occurrence. The excitement of the new venue brought out all of Richmond's best wedding vendors. Everyone was excited to inspect the new venue and create ideas for our Richmond brides.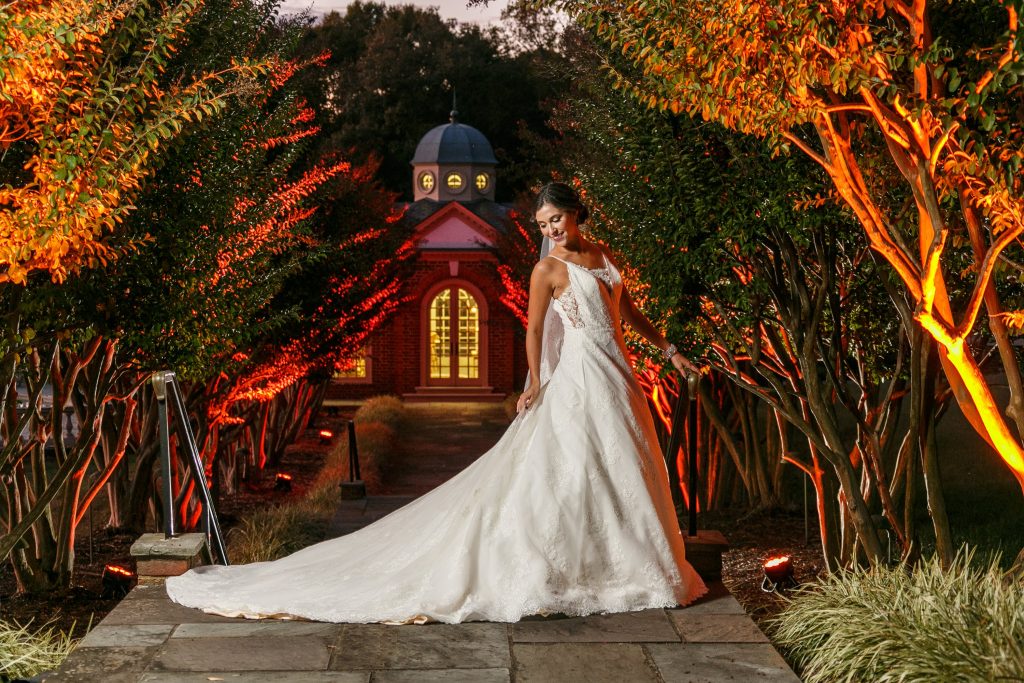 The Design
Our first design at River Run used our extensive collection of powerful outdoor RGB LEDs to highlight and accent the property. The view from the back patio of the manor is perfectly framed, the sun setting perfectly over the James could not be a more picturesque moment, as the deep reds and warm pinks of the sunset blend seamlessly with our our fiery uplighting. Our wireless capabilities means that even outside, we can change the lighting to completely affect the mood. Uplighting is just the tip of the iceberg. With a space like this, anything is possible. We expect to see a lot of Uplighting, bistro lighting, pendants, chandeliers, drape and of course texture gobos to go up in this space.