Fashion Show Areas
Welcome Area
In the welcome area, the client provided a 30-ft long step & repeat backdrop which we lit with pink uplighting (the client's preferred color) to provide a branded backdrop for a selfie station
We also supplied four tv screens with custom-created digital signage that advertised the client's merchandise before the show and changed to let VIP customers know when it was time for them to go shopping after the event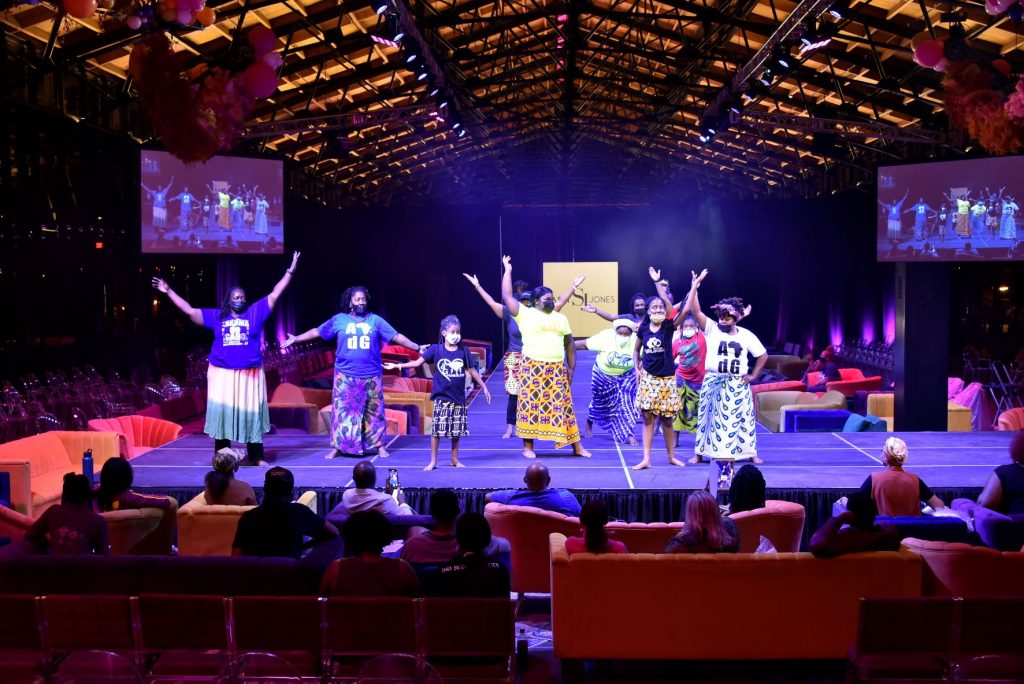 Runway
We installed a huge fashion show runway in Main Street Station: 100 ft long and 12 ft wide so that all attendees could see the clothing being modeled.
Professional lighting was required to illuminate the runway from all angles, which we supplied via Chauvet R2 Wash fixtures for the side and Martin Mac Viper fixtures for powerful front light. The framing shutters of the Mac Vipers were particularly helpful in lighting only the runway and not blinding audience sitting behind the edge of the runway
Effect lighting for texture pattern projection on the runway was supplied by Robe Pointe fixtures. Blasts of pink light overhead were handled by Chauvet Nexus 4×4 panels.
Backdrop with client logo supplied by Atomic Design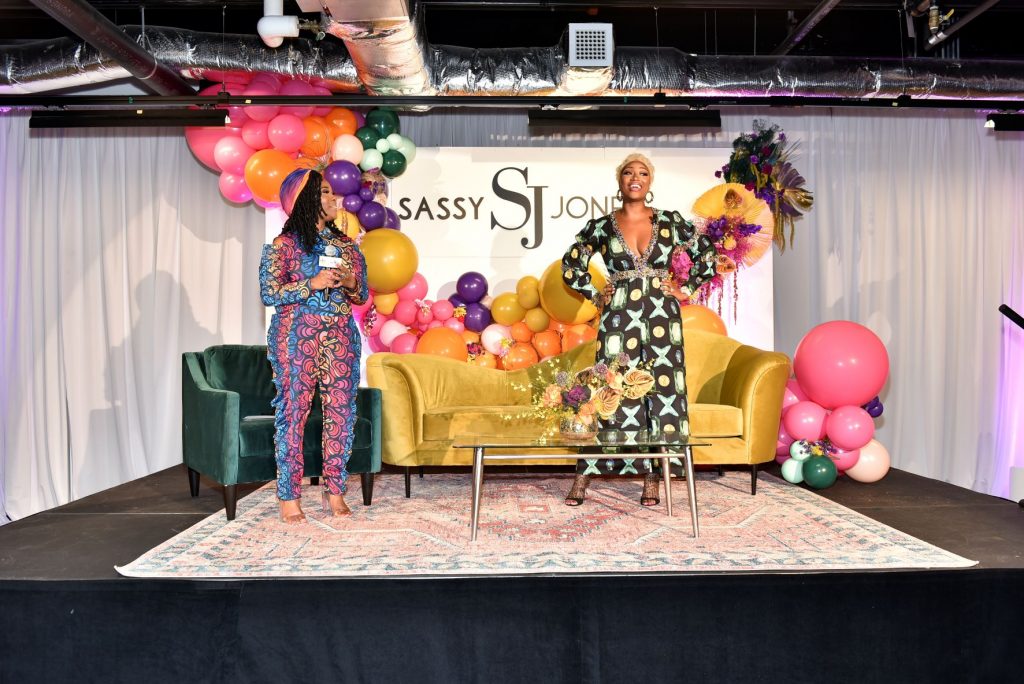 VIP Press Conference Area
We provided an 12×16 stage for press conference with supplementary sound, stage lighting, and drape for the perimeter of the room
Pop Up Shop
60 4×4 platforms elevated models who were showing the latest fashions for sale
Equipment List
30x Chauvet Rogue R2 Wash
16x Martin MAC Viper Performance
12x Robe Robin Pointe
12x Chauvet Nexus 4×4 Panel
4x Chauvet Strike Array 4 Blinder
60x Astera AX9 PowerPars (uplights)
24x Astera AX5 TriplePars (uplights)
2x Look Solutions Unique 2.1 Hazers
16x CM 1/2-Ton Chain Hoist
6x CM 1/4-Ton Chain Hoist
400 linear ft 12″ x 12″ Box Truss
200 linear ft 16′ H Black Velour Drape
200 linear ft 22′ H White Premier Drape
4x 55″ LCD TV
2x 70″ LCD TV
2x Epson L1505 12K Video Projector
12x QSC K12 Powered Speaker
22x DB Technologies T8 Line Array Speaker
56x Staging Dimensions 4′ x 8′ Stage Deck
80x Bil-Jax 4′ x 4′ Stage Deck
200 linear ft 16′ H Black Velour Drape
200 linear ft 22′ H White Premier Drape
1x Genie GTH-636 Telehandler (vertical access)