April 30th, 2015
Thursday, we rolled out to Sweet Briar, Virginia to provide lighting and sound for the Sweet Tone's final concert. The Sweet Tones are a talented a cappella group from Sweet Briar College, and sadly, due to the school closing after this semester, this was their last show. We were honored to be able to provide a memorable last show to these ladies, and really enjoyed working with them to make this show happen.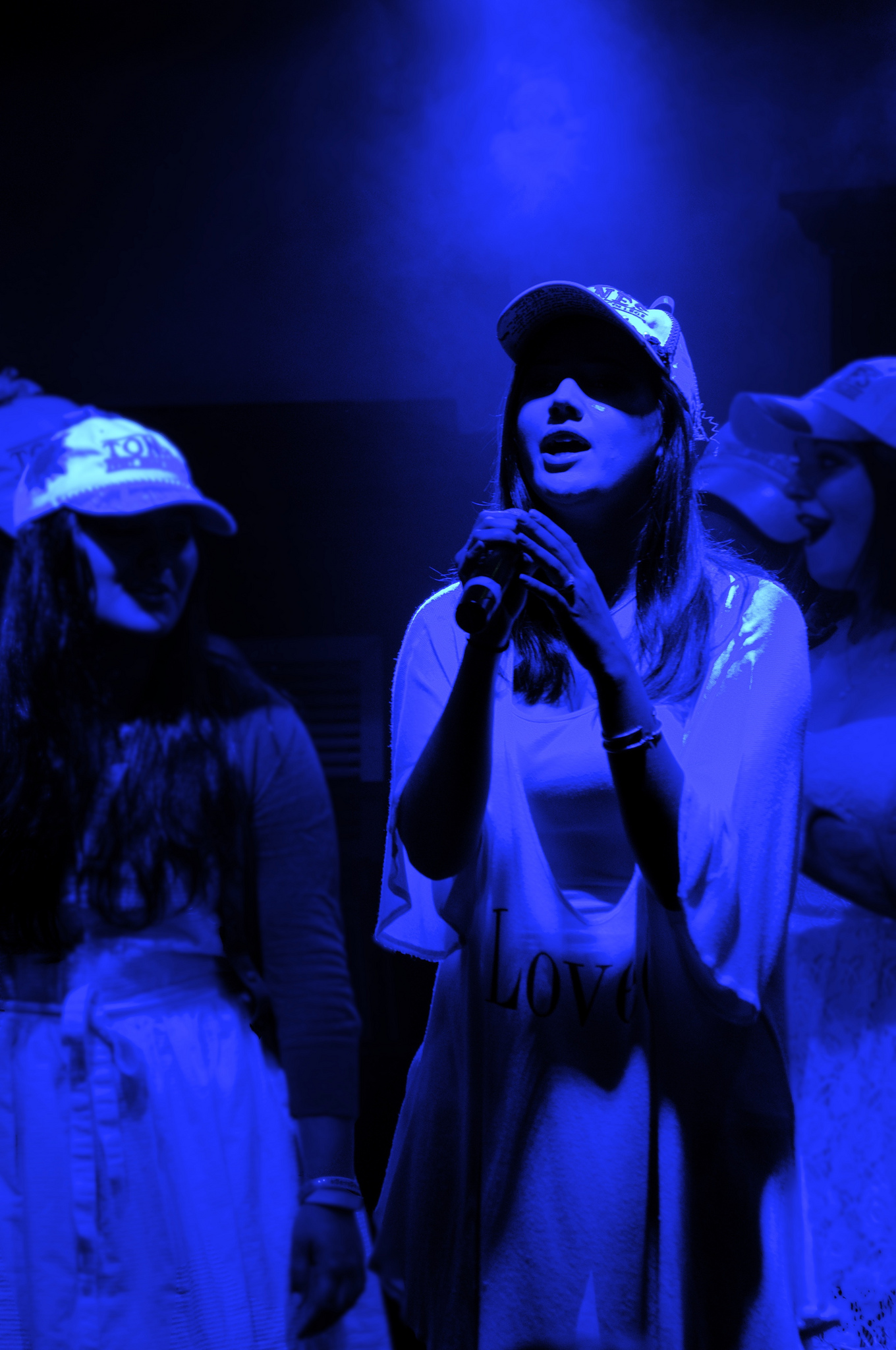 The Lighting and Sound Co. provides lighting, sound, and video for corporate events, weddings, meetings, parties, and many other events, but this was the first rig we've setup in a library. The event took place in Sweet Briar College's Kitty Corbett reading room, and with our LED concert rig we were able to power the entire show off 40 amps, while still making the show pack a punch.
The Sweet Tones drew quite a crowd, and put on a great show. We send our sympathy and best wishes to everyone with ties to the school during these tough times, and we hope that we were able to help memorialize an event so important to these girls.
The Rig:
12 x Elation Design Wash 60s
8 x Chauvet Colorado LED
4 x Intimidator 350 LED
1 x Look Solutions Unique 2.1 Hazer
ETC Ion
2 x 10 Fader Wing
ELO 19″ Touch screen
40′ 12″ Box Truss
4 x Applied Electronics L16