Bistro lighting is one of the most popular wedding lighting options, and The Lighting & Sound Co provides every style of bistro lighting you may need!
Also known as string lighting, festoon lighting, or cafe lighting, what we refer to as bistro lighting, is an individual strand with bare lightbulbs dangling down at even intervals.  Bistro lights provide a classic, timeless look with a warm glow. The lights are often hung over a reception area, but can also go over a dance floor, patio, or entrance area. Typically, our technicians will install multiple strings of bistro at an event site, arranged in a particular pattern.
One of the best features of bistro lighting is that it can be used nearly anywhere. We commonly install bistro light strings in tents, but have hung them in barns, over open fields and courtyards, in hotel ballrooms, on top of swimming pools, and around food courts and skating rinks. It also neatly complements other types of lighting including uplighting and chandeliers.
Styles of Bistro Lighting
Following are several styles of  lighting installations. This is by no means an exhaustive list but includes our most commonly-provided services:
Tracing Bistro
Typically installed in a frame tent or other space with exposed rafters, this style follows the roof supports. This style uses simple bistro which, while not as bright as classic bistro, offers a great look when used for tracing, and is great for shorter tents.
Fanning (or festooning) Bistro
Often used outside, all of the strands of lights fan out from one point, on a building or other support structure.
Traditional (or Zig-zag) Bistro
Our most common service which provides a classic glow in any space, be it a ballroom, tent, or open field. If there is no place to hang the bistro from, we will bring appropriate support structures that don't distract from your event.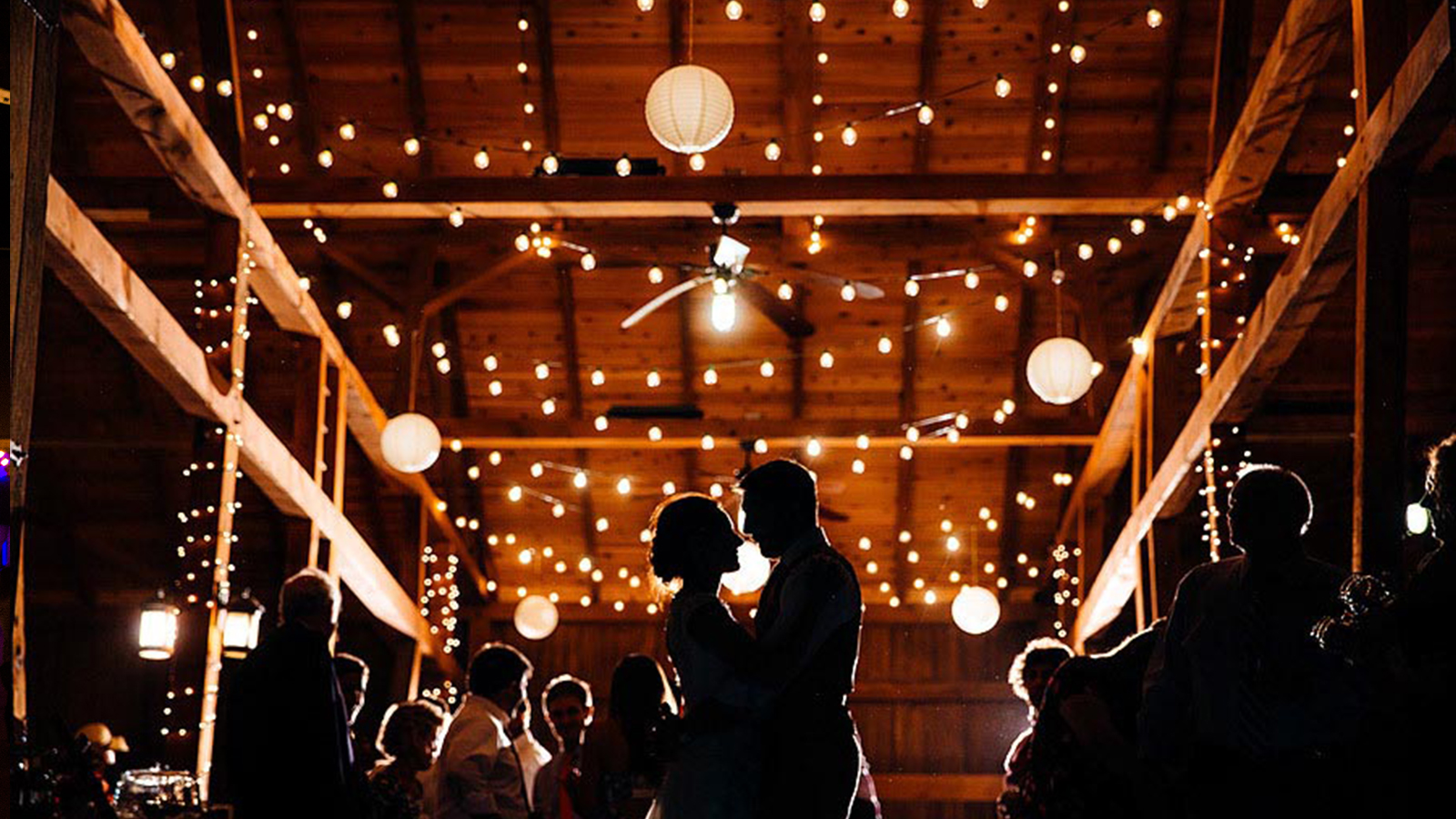 Gathered Bistro
Commonly used to gather all the strands together over a key spot like a dance floor.
Parallel Bistro
Effective where there are balconies, buildings, or roof structures that create a long rectangular area.
Crossing Bistro
An excellent style for tents, because some tents are shorter than others. A stylish way of hanging bistro lighting, great for frame tents and long but thin indoor or outdoor areas.
Bistro Arch
Also good for shorter tents, but works in any tent; bistro strings follow the angles of the roof to leave plenty of headroom for guest.