The VCU Men's Basketball team recently filmed a promotional video that introduces the players before each game. V2 Content, a talented video production company based in Lincoln, Nebraska, brought us in to help with the lighting. The Lighting & Sound Co was on location at the Stuart C. Siegel Center, providing film lighting and making sure the players looked great.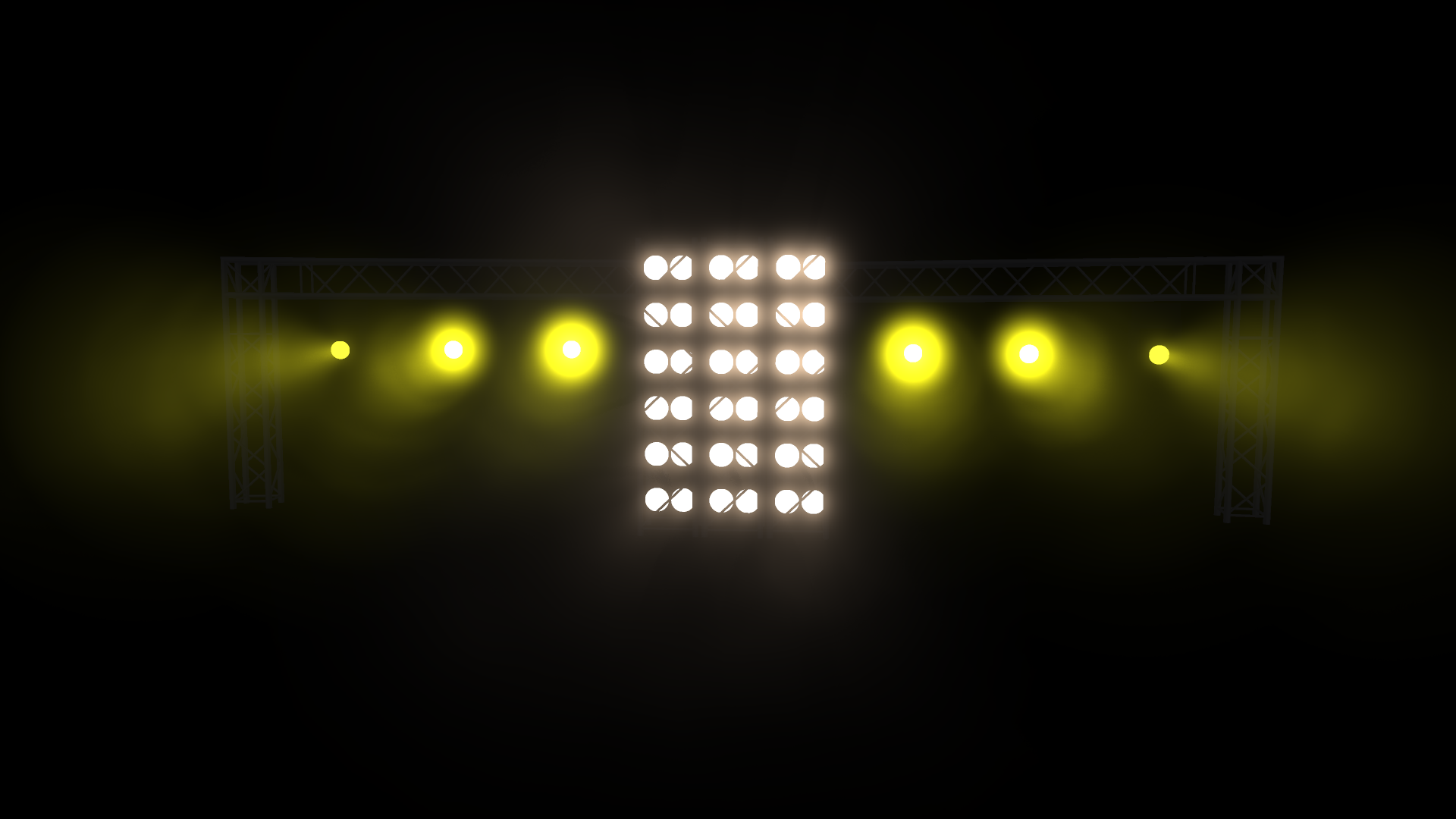 We provided a giant wall of light using classic PAR64s in pre-rigged truss. With 36 individually controllable units adjacent to each other, it was easy to achieve many different patterns and effects. A handful of moving head profiles provided additional air light effects. Of course, the video wouldn't have looked nearly as awesome without a fine haze to show the beams of light. Our favorite hazer, the Look Solutions Unique 2.1, filled the entire gym within a few minutes.
This lighting required about 37,000 watts of electrical power, which is more the amount of power that your entire house needs. While that much power is available in the main Siegel Center arena, the shoot was taking place on the opposite end of the facility about 600 feet away. Running long feeder cable to get the power where it was needed wasn't feasible, but fortunately our friends at Temp-Power provided a generator perfectly suited for the job that could be placed much closer.
Gear list:
36x PAR64 1000W NSP, on lamp bars
3x Applied Electronics PRT Pre-Rig Truss
48-ch ETC Sensor+ Touring Dimmer Rack
6x Robe Robin Pointe beam/spot/wash moving head
Look Solutions Unique 2.1 Hazer
Martin M-PC Lighting Console with M-Touch
45 KVa three-phase portable generator from Temp-Power