We joined the political madness for a week as we prepared to do some television lighting for a TV stage at the Vice Presidential debates in Farmville on Tuesday. We set up in Longwood University's Health and Fitness Center, which is rated as one of the top 20 recreational centers at small colleges; at 74,683 gross square feet, it's a pretty impressive space, topped off by a large rock climbing wall and LEED Gold certification. Longwood's gym boasts of over 60 pieces of weight training and cardio equipment, but none of them were anywhere to be seen when we arrived. Instead, they had been replaced with a full media cafe, red carpets throughout, press boxes, stages, temporary power, communication rooms and Secret Service agents.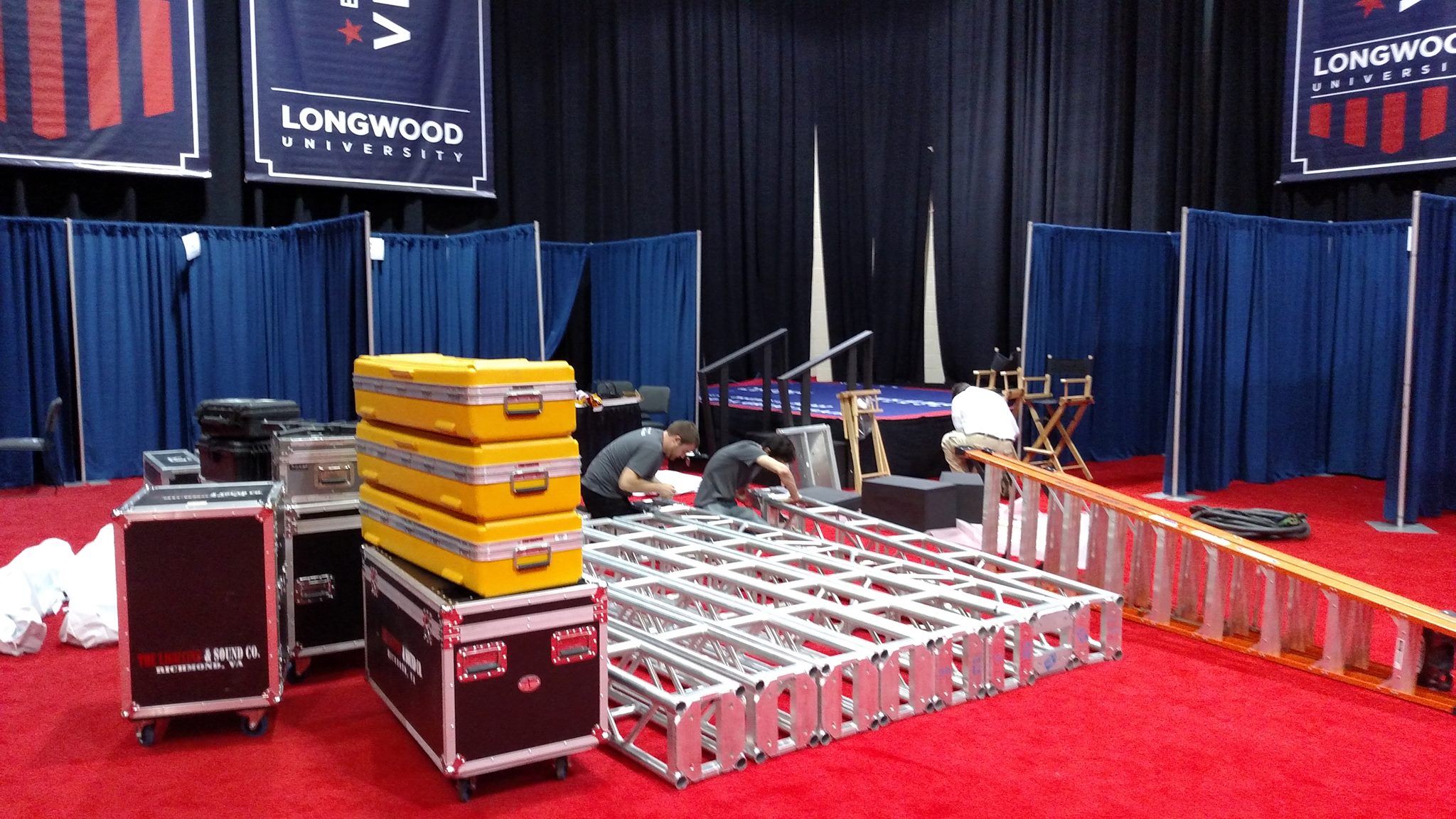 We headed out to Farmville, Virginia on Sunday to set up: Our TV stage was built on a 16′ x 16′ riser, and was an interview spot for before and after the debate. For events like these, every person on the crew needs to have Secret Service clearance, and has to have a number of credentials on them at all times.
We used Kino Flo Celeb 400s for front light, with Source Four Lekos as fill, and  Celeb 400Qs as back light.