Designing your Charlottesville Wedding Lighting
---
In Charlottesville, wedding lighting is more popular than it ever has been before. Adding lighting & drape to your event has become increasingly more affordable, production companies have never been more accessible to the general public. Charlottesville is filled with wonderful venues to have your wedding in. We put together some tips for you to look at as you plan your Charlottesville wedding lighting design.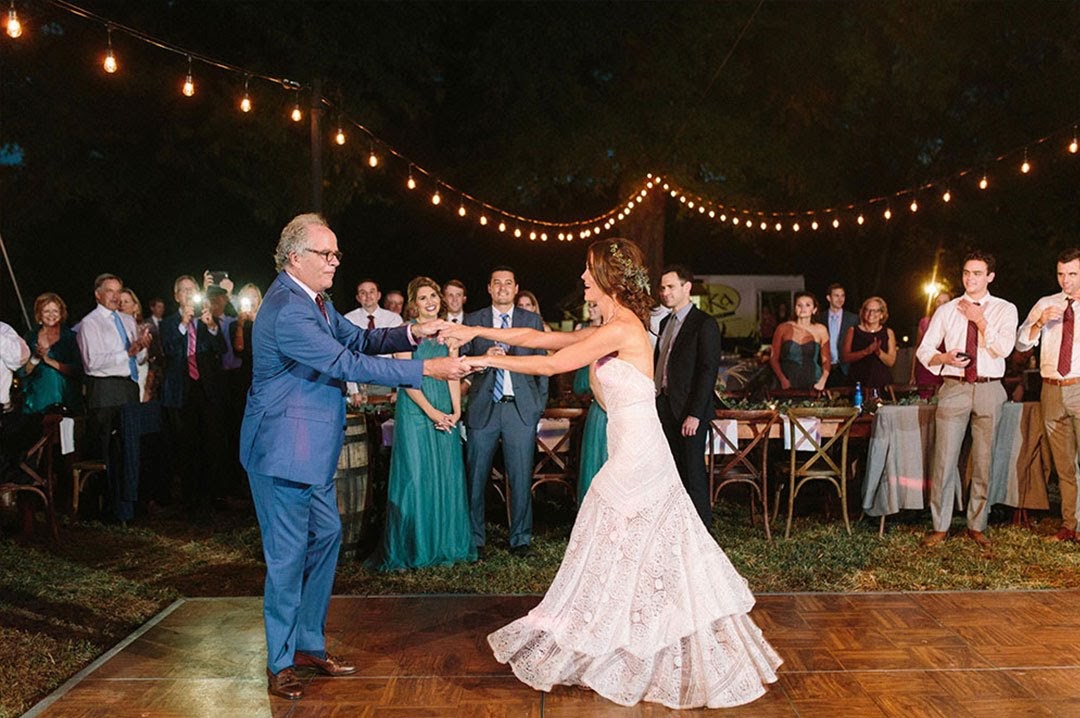 Many Charlottesville brides are feeling string lights
---
Macaroni and cheese. Wine and cheese. Weddings and string lights.
String lighting has become the go-to for covering event spaces all over the country. Using string lighting is one of the more effective ways to cover large spaces with lighting. There's also a big upside! String lighting is functional, it lights the space so people can see. In addition to functionality, the decor possibilities with string lighting are endless. You can't top that charm that comes from a sunset wedding covered in string lights. The reds from the sun, the trees nodding to a lighting breeze, and classic bistro gently swinging in the wind above you event. The classic incandescent glow of Edison bulbs strung across the landscape definitely has an impact. Many Charlottesville wedding lighting designs are utilizing twinkle lights and bistro lights (also referred to as market lights, cafe lights, or Edison lights.)
Wedding String Lighting: Everything you need to know about stringing up your event.

All drape is not created equal, but it's all equally AMAZING.
---
Drape is the workhorse of the decor department. When you're designing your wedding, think of drape as a great way to do a great many things. It can serve as a backdrop, as a canopy, and even a sun shade. Drape can also be used to cover the ugly, or accent the beautiful. It can be translucent or opaque, and it comes in colors all over the spectrum. Typically brides will go with a white, ivory, or champagne to accent their Charlottesville event. Drape is a good look for both indoor and outdoor weddings, so don't be afraid to use your imagination.
Don't know where to start on wedding drape? Start right here.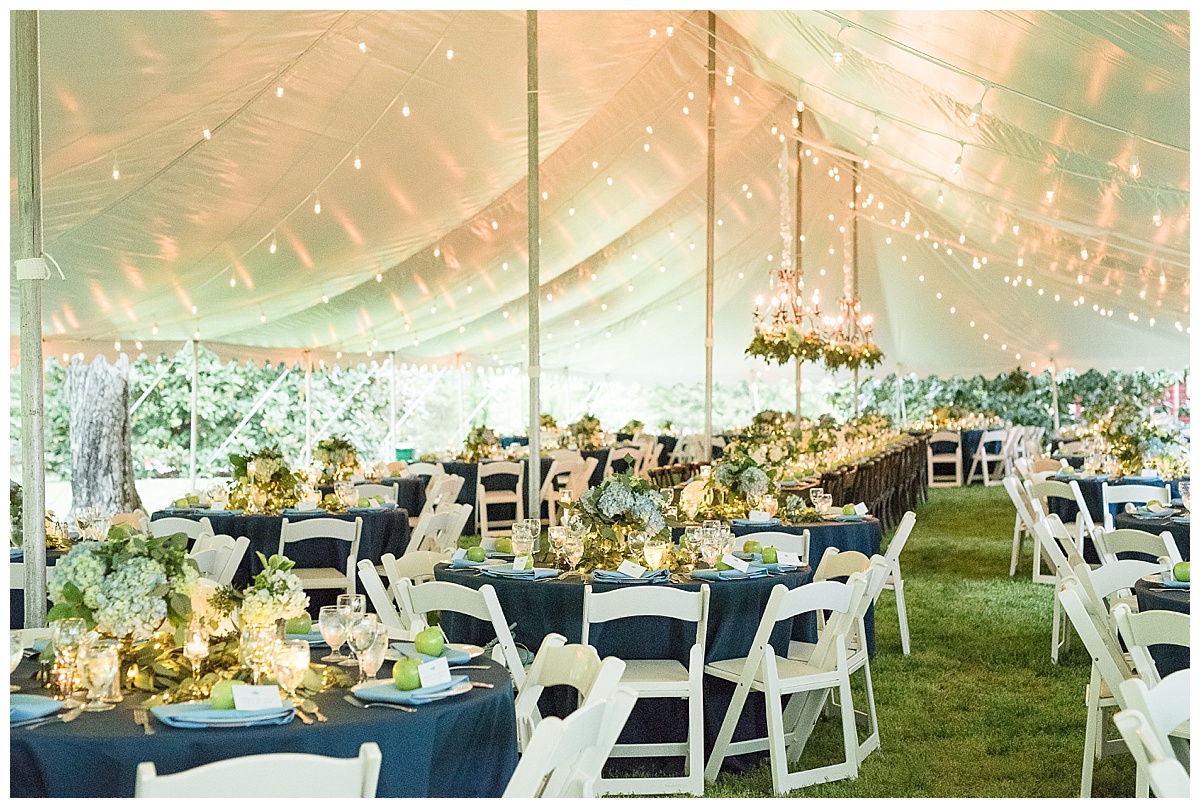 Chandeliers can add elegant beauty to your Charlottesville wedding lighting design.
---
Chandeliers continue to be one of the more popular lighting accents for a Charlottesville Wedding. Charlottesville wedding lighting designs have always been Chandelier heavy. Gorgeous Charlottesville venues and event spaces, and the beautiful countryside lend themselves to a chandelier accent. Chandeliers let you customize your event with a classic centerpiece. In addition, Chandeliers can be turned into amazing centerpieces by creating groups. Most high end lighting companies will offer a wide range of chandeliers for your to choose from, often featuing 4 main themes: Industrial, Rustic, Modern, and Classic (or Traditional.)  A chandelier's style can set the tone for the whole event, make sure you pick the right one for your event!
Event Chandeliers in the Charlottesville Area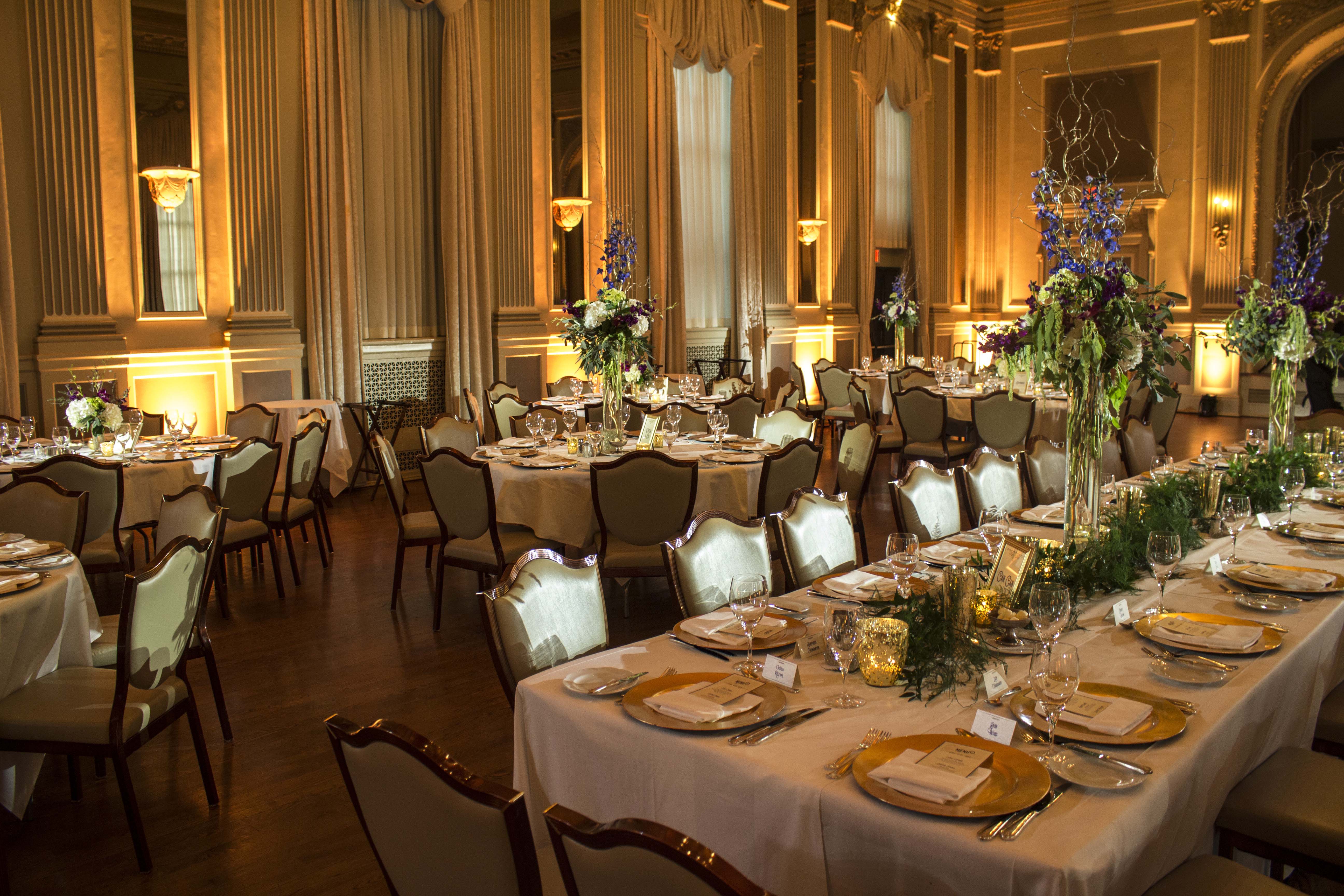 Uplighting. The good, the bad, and the cheap Chinese knockoffs.
---
Uplighting. If you've been researching wedding lighting at all, you've probably seen this term everywhere. You're also probably familiar with what it is. For those that aren't wise to it, follow the link under this paragraph to learn more. Uplighting is a great choice for your Charlottesville wedding, but be wary of budget services in this area. The differences between a cheap uplight that a DJ might be able to afford, and a powerful LED Par that a lighting company can field, are 3-fold.


1. Cheap uplights are not always bright enough to punch through and make a big impact on an event. If you're looking for a small accent, this could be your solution. If you want the lighting to have impact, be wary of using a DJ for lighting. 

2. Cheap uplights can have color variances. Many cheap Chinese lighting manufactures use different LED chipsets in their lights, causing color to vary from light to light. This gives your event an uneven and sometimes can cause an event to look cheap.

3. Cheap optics vary drastically. Optics are the lenses that are used to focus the light coming off of the diode, and make an even field of light.  Cheap lights utilize cheap plastic optics that throws the light unevenly. Unmixed colors are often visible near the bottom of the wall, but high enough for your guest to see.


Lighting is the same as anything else. The cheap stuff works on a budget, but you're going to notice the difference in quality.
Cutting the cord: is wireless the right solution for your rural Charlottesville event?
---
With wireless technology, access to lighting for areas with no power is no problem. Gone are the days when you had to bring out a generator or run hundreds of feet of power cable for a rural event. These days, having lighting, or even audio on the in a remote area is no problem. A well-equipped lighting company has the quiet-run generators needed for an event located where there may not be easy access to power.  But sometimes events don't call for all the bells and whistles, and budget is almost always a factor. Wireless, or battery-powered solutions make events with limited power options affordable. LEDs, string lighting, speakers and area lights with batteries can make your remote event run flawlessly.
About The Lighting & Sound Co.
---
The Lighting & Sound Company provides high-end wedding lights in the Charlottesville area. We're here to help make sure it's perfect. With an extensive portfolio of beautiful events, we serve events of all sizes. From small  weddings with a touch of bistro lighting and sheer drape, to extravagant weddings and more. We offer a very large selection of options and want to help make your special day as easy as possible. Lighting, drape, uplighting, gobos, projections, audio, string lighting and marquee letters are just a few of our wedding lighting services. 
The Lighting & Sound Co. offers many custom design solutions for weddings and events, such as custom drape backdrops and chandelier displays. Take a look at our portfolio and give us a call to start designing your wedding lighting.  Featuring a 5 minute quote process, and easy online payment options. Our knowledgeable and friendly designers that will walk you through the process. Our extended office hours mean you can reach us at almost any time of day.