Draping for weddings and events is an extremely useful tool to structure and customize your event to exactly the way you want it. Use it to create a unique backdrop for your dessert table or divide a room in half to separate the ceremony and reception. Use it to be a great backdrop for a concert or to make a grand entrance through a doorway. Let The Lighting & Sound Co. come up with a great design for your event.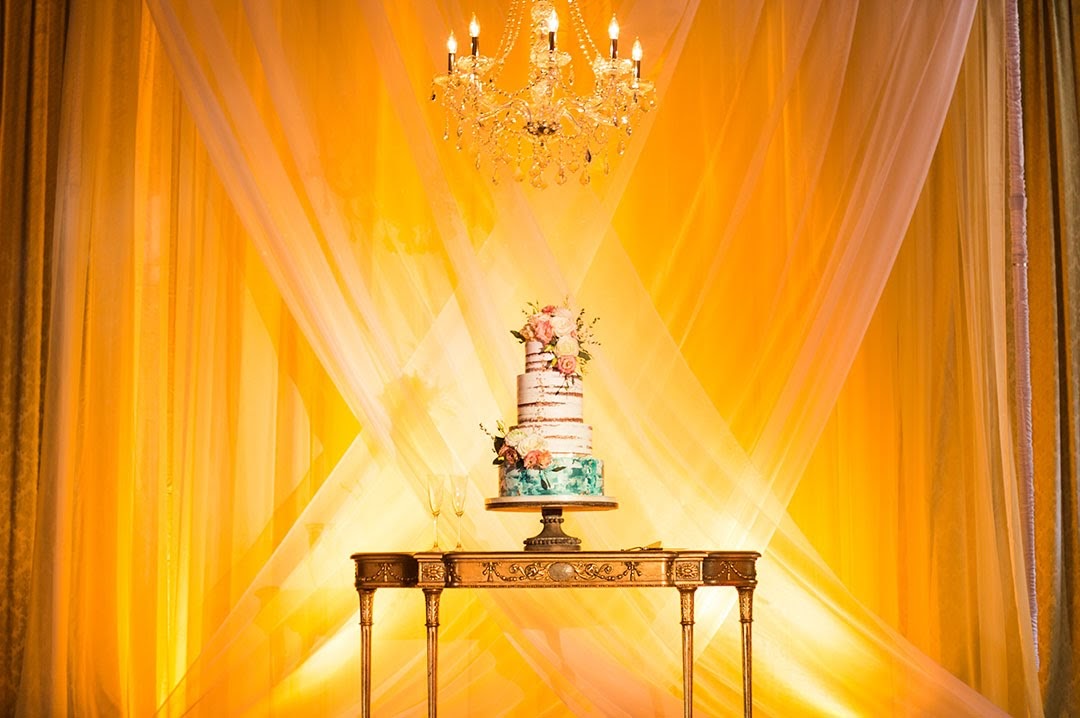 Draping in Motion
At this wedding at the John Marshall Hotel, we used draping to direct the room to the ceremony, then removed it before the reception to open up the room again. Resizing the room and using uplighting helped make the ceremony feel intimate and shifted focus to the bride as she walked through the drape doorway. Finally, after we removed the drape, we redesigned the room for the reception and highlighted the floral centerpieces with pinspots. Because of the easy set up and take down, draping is an effective way to build a temporary, yet elegant barrier in the event space.
Versatility in Draping
Try combining draping with bistro lighting or uplighting to add a dramatic and unique feeling to your event. Remember that drape can be hung anywhere, so it can look great anywhere. Want to see it on the roof of a tent with string lighting or uplit along the walls? Head over to our gallery to see examples and ideas.
Work with the designers at The Lighting & Sound Co. to come up with a special look that fits your event.