Transforming Your Event Space with Lighting & Decor
---
Completely transforming spaces is a major part of what lighting & decor companies do. As lighting & decor specialists, we are often asked to transform event spaces in varying degrees. There are many tools that we use to make a space go from drab to dream. Lighting and drape are among the most popular resources we use to transform event venues, but there are so many more options. To clear up some common confusion, we asked our design experts to answer some common questions.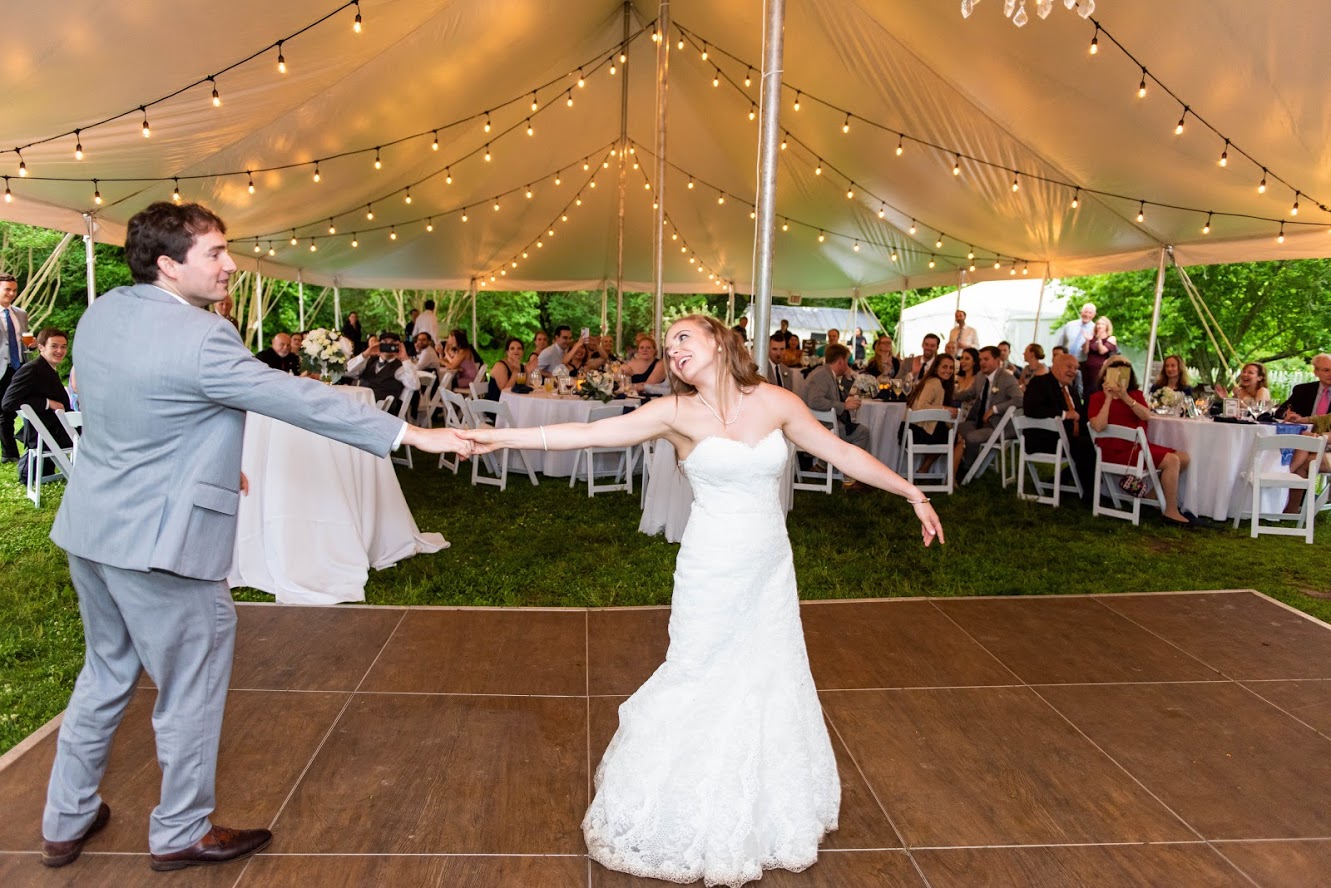 How can I use my backyard for my wedding?
Pretty easily, actually. While tents are always a good back-up plan for weather, a tent isn't needed for your backyard wedding. Waterproof uplighting can light up your backyard and turn it into a magical event space. Portable lamp posts can be a quick and easy option to provide area lighting. Classic edison bistro lighting is a fantastic option for covering large spaces, and it can be hung several different ways. Ground supports can suspend bistro lighting over your backyard. Learn more about those services by checking out our catalog.

Suggested Lighting & Decor Services for Backyard Weddings

Bistro Lighting
Outdoor Uplighting
Chandeliers
Pendants
Lamp Posts
Mini Lights
The Bottom Line: If you have the space, having a wedding in your backyard is both very common and totally possible with portable lighting services.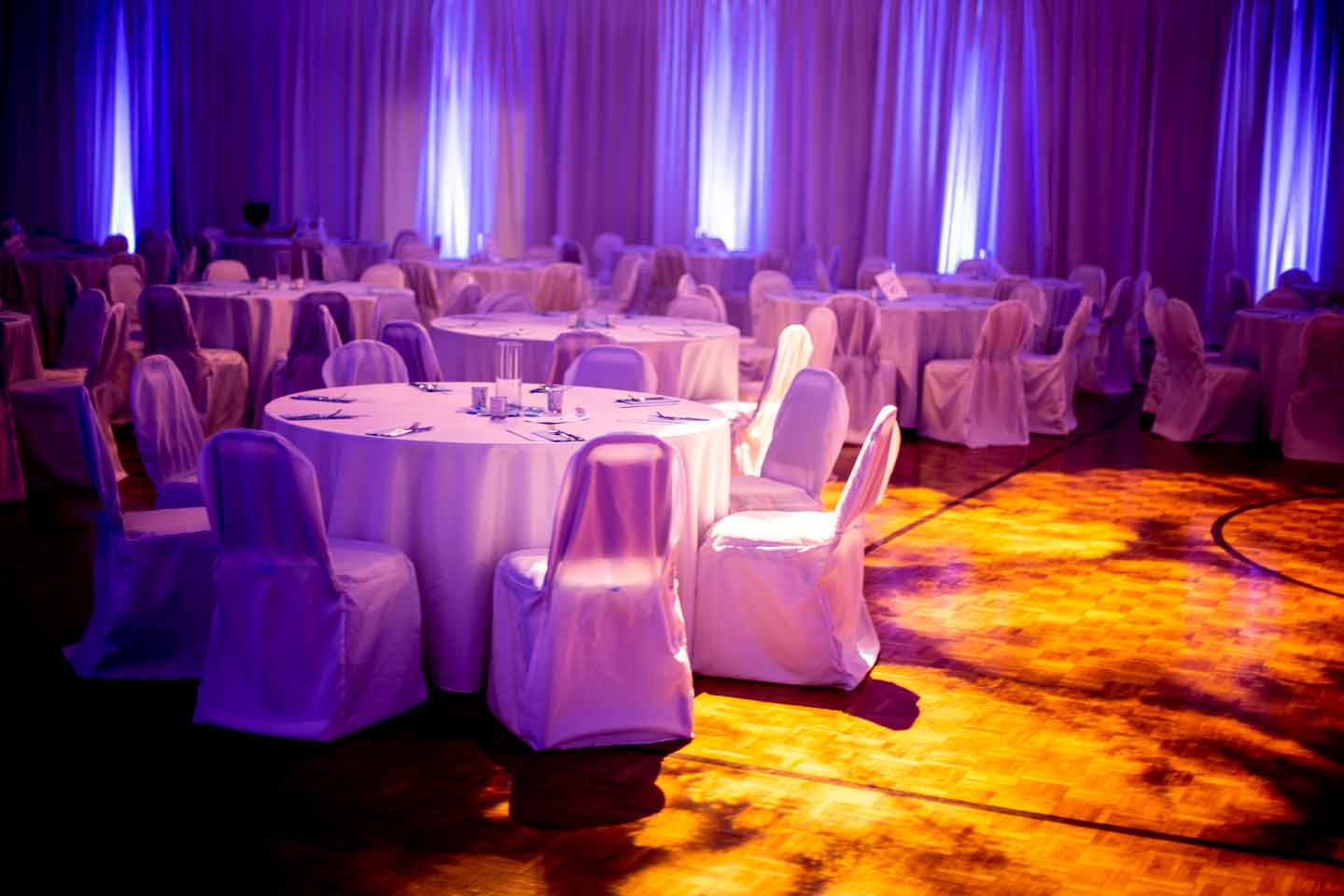 Can I use lighting and drape to transform a basketball court for my wedding?
Working in gyms is very similar to working in a conference center or hotel. Unfinished ceilings mean plenty of rigging points, making it easy to hang lighting such as pin spots, texture gobos, or wash lights above your event. The walls of a gym can be totally, or partially draped to cover up ugly paint and textures. Dropping in chandeliers just above your guests will provide both a beautiful decor effect and a practical lighting one.

Suggested Lighting & Decor Services for Church Gyms

Chandeliers
Pendants
Pin Spotting
Uplighting
Drape
Lighting Wash
Texture Gobos
The Bottom Line: With the proper lighting design and drape look, any room can be transformed into a beautiful event space.

My event is in the middle of nowhere, can I still have lighting?

Along with a huge collection of battery-powered uplights, we also can bring in any sized generator to pretty much any location. Skilled technicians will run power for lighting, your DJ, and event your caterer, while keeping hazardous cables out of pathways and neatly out of site.
Battery-powered pin-spots are almost standard now, so there is no location where lighting is out of the question.

Suggested Lighting & Decor Services for Remote Events

Battery Pin Spotting
Battery Uplighting
Drape
LED Bistro Lighting
Generators
Power Distribution
The Bottom Line: Portable generators and battery lighting make remote events a piece of cake.
---
Have more questions? Reach out and speak with one of our event designers.