Staunton, Virginia is known for its vibrant and diverse arts communityand historic main street area. So it's no surprise that they hold an annual Pride Festival in support of acceptance in the Shenandoah Valley.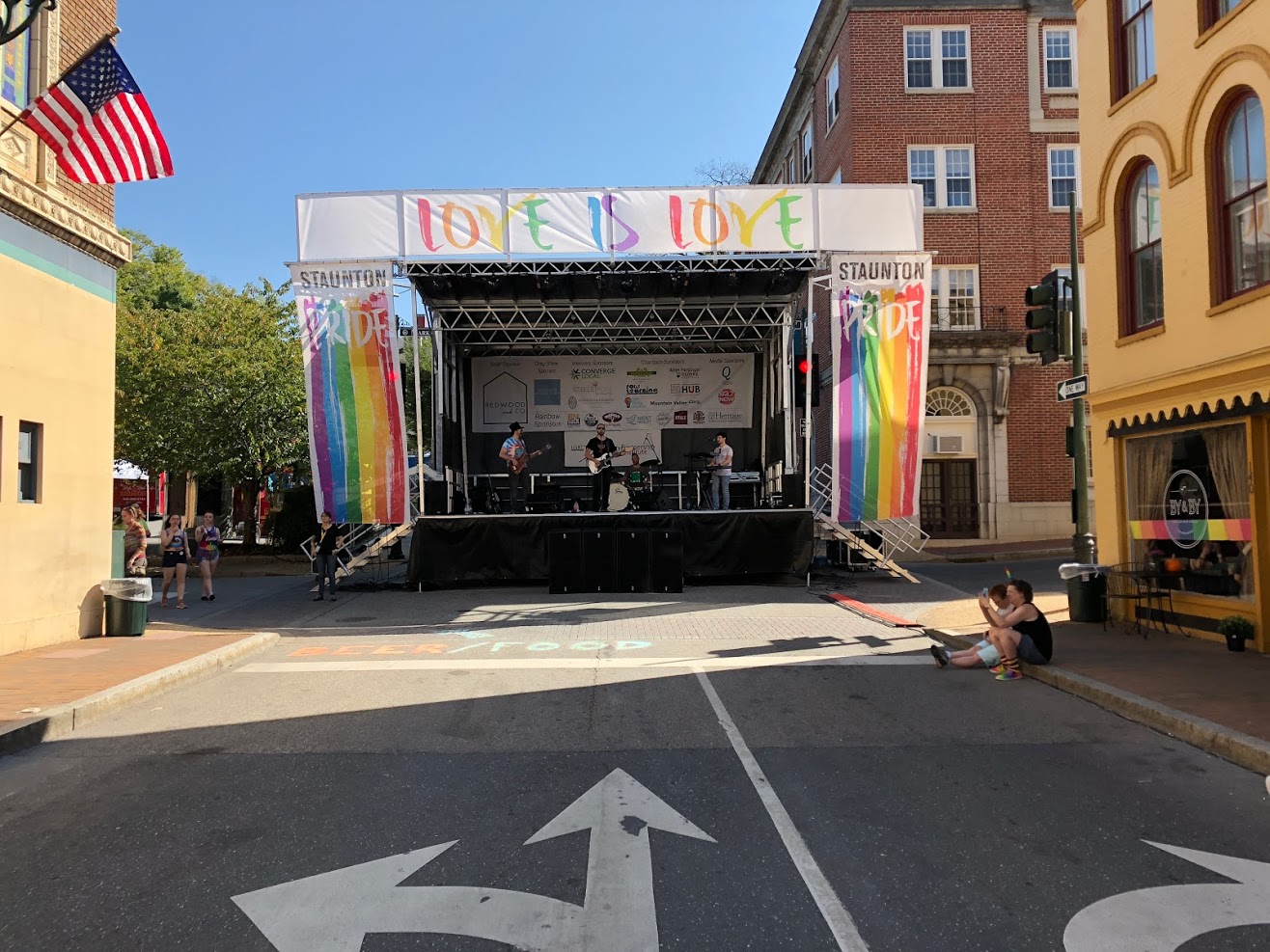 The Lighting & Sound Co, being no strangers to street festival production services, was involved at the early stages of festival planning to assist event promoter LGBT Technology Partnership with a mobile stage and audio reinforcement services for the Pride Festival.
We provided a Stageline SL100 mobile stage, which at 24 ft wide by 20 ft deep was the perfect size to fit in a downtown street. Furthermore, we installed a full banner kit on the stage, increasing the visibility and impact of the stage. Due to restrictions on street closures, the 1 hour setup of the mobile stage was critical for this event. Stageline mobile stages, complete with engineering documentation, easily satisfied the fire marshal's pre-event inspection.
Hanging from the stage's built-in speaker rigging points was a DB Technologies T12 line array. We paired this with S30N subs on the ground for suitable low-end. Stage lighting consisting of Chauvet Colordash H12IP (waterproof in case of rain) was also provided. This illuminated the stage during the evening headline performance by Virginia-native Catey Shaw. Event attendees could hear performances away from the stage with delay speakers placed at the end of the block.
We're always happy to support the LGBTQIA community with quality event production services, and this Pride Festival was no different. We are looking forward to continuing our support of this annual event!