The decor, style and ambiance of a wedding encompasses who the bride and groom are as a couple. By ensuring that the room is styled in an inviting way, it allows the space to set the tone, make the air magical, and let the guests feel an emotional connection with the couple.
There are many aspects when it comes to planning a wedding. One of the first tasks the bride and groom will face is deciding on a theme. Once they have established a theme, the choices and options that are available when it comes to decor can be a little bit intimidating. Decorations for a wedding are made up of a number of elements, with each component bringing its own essence to the atmosphere.
Decorations Checklist
Flowers: Check!
Centerpieces: Check!
Cake topper: Check!
Tables and chairs: Check!
Lighting: …?
Don't underestimate the influence of what lighting can do for your wedding! Wedding lighting can help enhance the ambiance of the room and create the desired mood by spotlighting decor and brightening a dark space. It can also enhance the quality and complexion of your photos. Without proper lighting, your guests won't be able to see the hard work you have put into the decor. Sometimes the lighting itself can be decor. From simple pendants to extravagant chandeliers, you can create that magical tone simultaneously through both light and style.
If you're looking for a focal decor item, The Lighting & Sound Company's light-up marquee letters that spell out "LOVE" is the perfect piece. This versatile decoration can be used in a variety of ways that accommodate for all types of wedding themes. It can also be used to light up a space that establishes the desired ambiance and romantic detail that only weddings can accomplish. Marquee LOVE letters are the perfect piece to add to your wedding lighting and will fit into any theme.
Here are a couple of wedding themes that LOVE marquee lights could be incorporated into:
Boho
Pair the "LOVE" marquee lights with fairy string lights, soft ribbons, wood elements and floral touches. Use the decoration as a photo booth backdrop or arrange it around a table where guests can recieve their table assignments or sign a guestbook.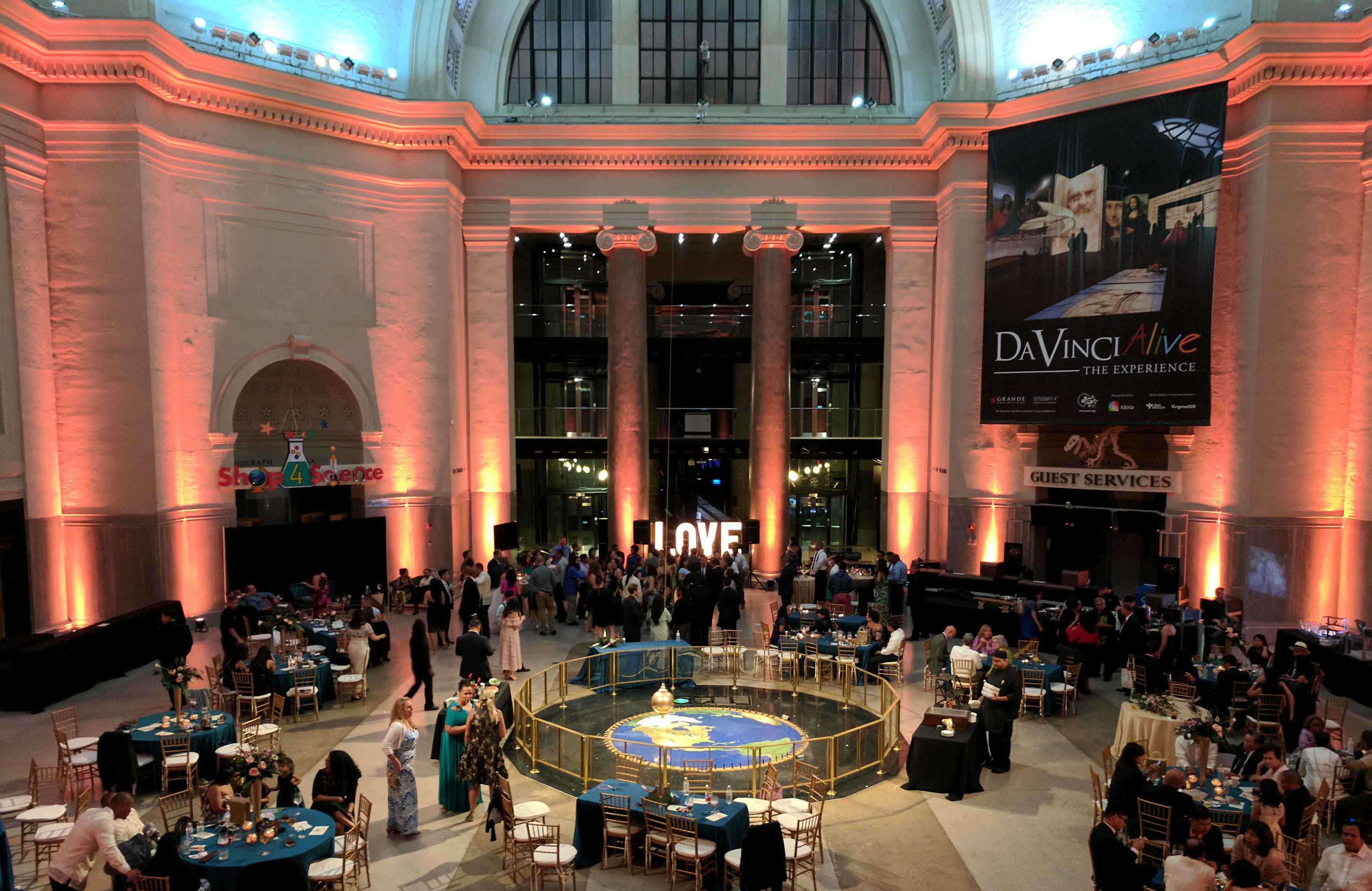 Modern
In order to achieve a modern twist on "LOVE" marquee letters, keep the look clean and simple. Prop them up against a large wall and treat them as the focal point for your dance floor. Or you can add them to create interest in a dead space or blank area that needs more detail.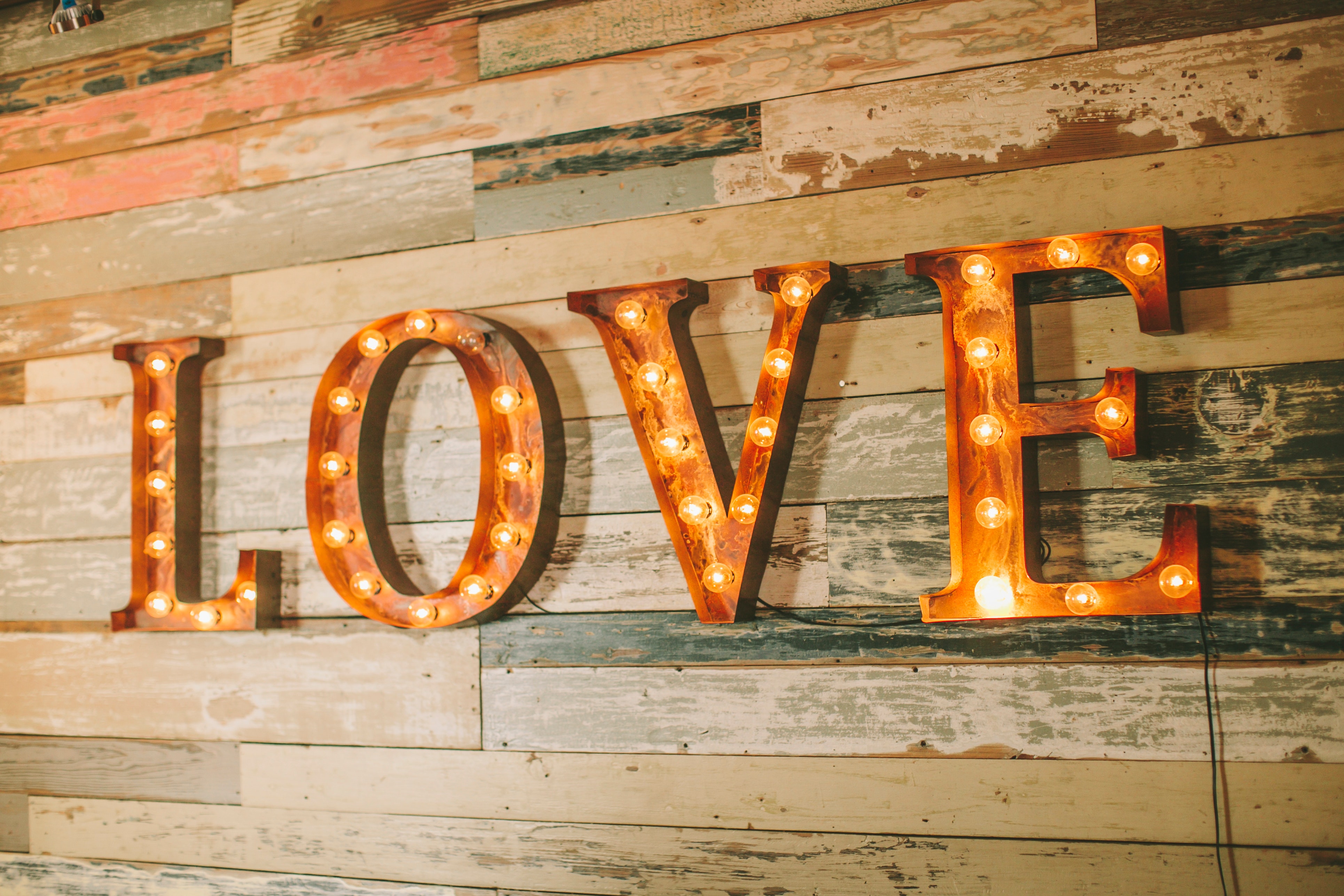 Rustic
Add whimsical vintage elements to your "LOVE" marquee lights such as wooden crates, detailed candle stick holders and vases, or chalkboard signs featuring swirly cursive lettering. (Add some bistro lighting to provide a warm, homely glow to your space!)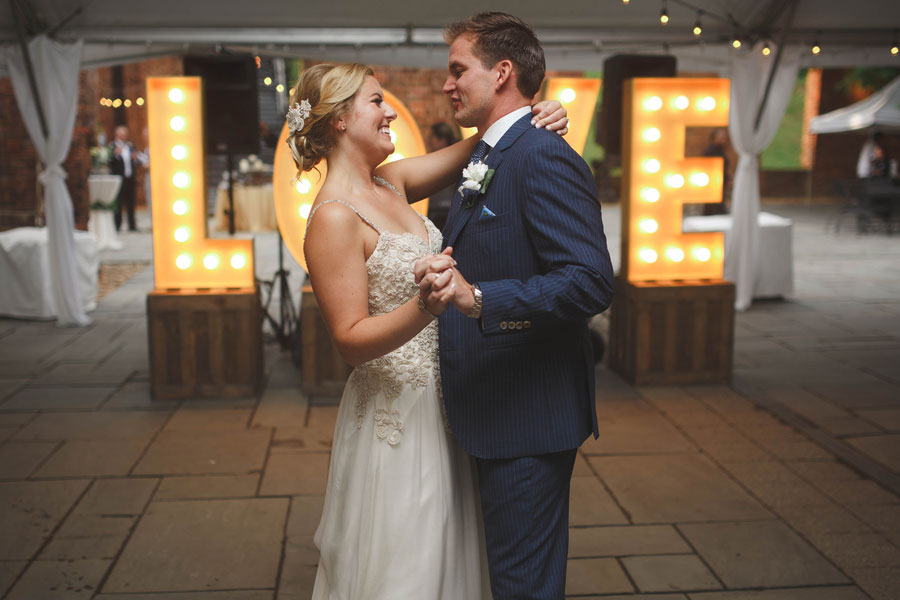 Glamourous
A glamorous theme can be achieved with "LOVE" marquee lights by adding some sparkle and uplighting. Draping a glitzy fabric behind the letters can create an enchanting texture. Have your lighting designer place uplighting surrounding or behind the marquee lights to add a dramatic tone that give your guests a dazzling atmosphere.
There are countless more wedding styles and themes that can successfully incorporate our "LOVE" marquee lights. You will be sure to make a statement with such a unique piece, which you can acquire along with a beautiful lighting design through The Lighting & Sound Company. Take your wedding lighting to the next level, click here to learn more.
Remember, nothing says "love" like giant letters spelling out LOVE…in lights.