When you're planning an outdoor show or concert, the last thing you want to worry about is staging issues. The common options these days are a stage built of small decks that can be carried by a person, and a mobile stage trailer which sets up mechanically. Mobile stages offer many advantages over a traditional riser or Bil-jax deck stage, and help to ensure a successful outcome for your event.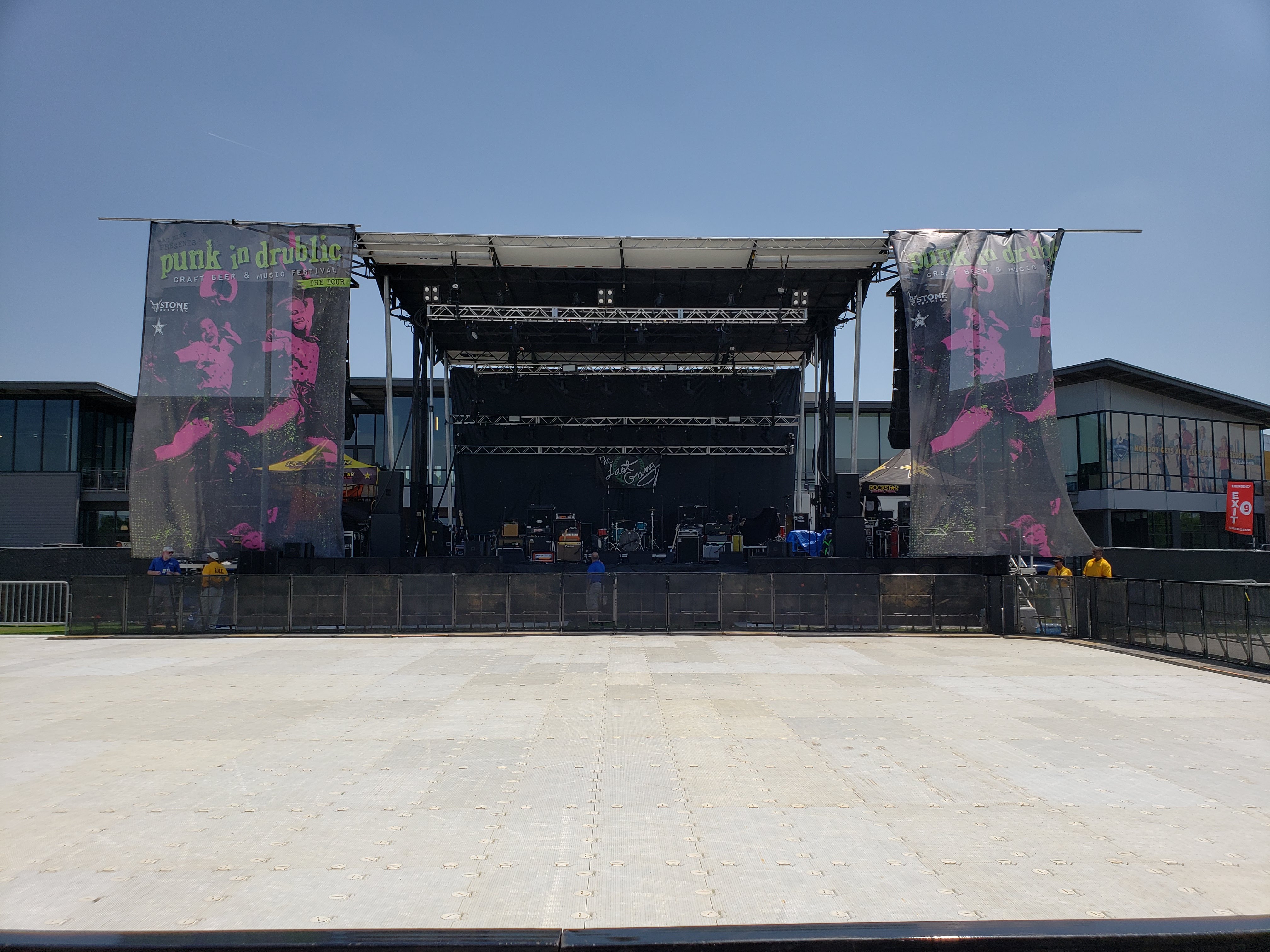 Mobile Stage Means Safety

An event that is safe for attendees and performers is everyone's first concern. You can be assured the stage production is secure by using a mobile stage. Engineered to withstand up to 110 mph winds, a Stageline mobile stage will remain standing even in the event of a hurricane. Ballast or ground anchors are not required to achieve this level of wind resistance. Additionally, the roof is engineered to safely support heavy loads of production lighting and sound equipment.
Setup Time
In certain locations, such as street festivals, there isn't much time to set up before the event begins and the area must be cleared rapidly after the attendees leave. Traditional deck stages and roof systems can take hours or days to setup and takedown. The smaller mobile stages can arrive at a site and set up in less than 45 minutes. This means your stagehand labor costs are kept to a minimum. And if the site or venue has time restrictions, a mobile stage is the only choice.

Promotional Banners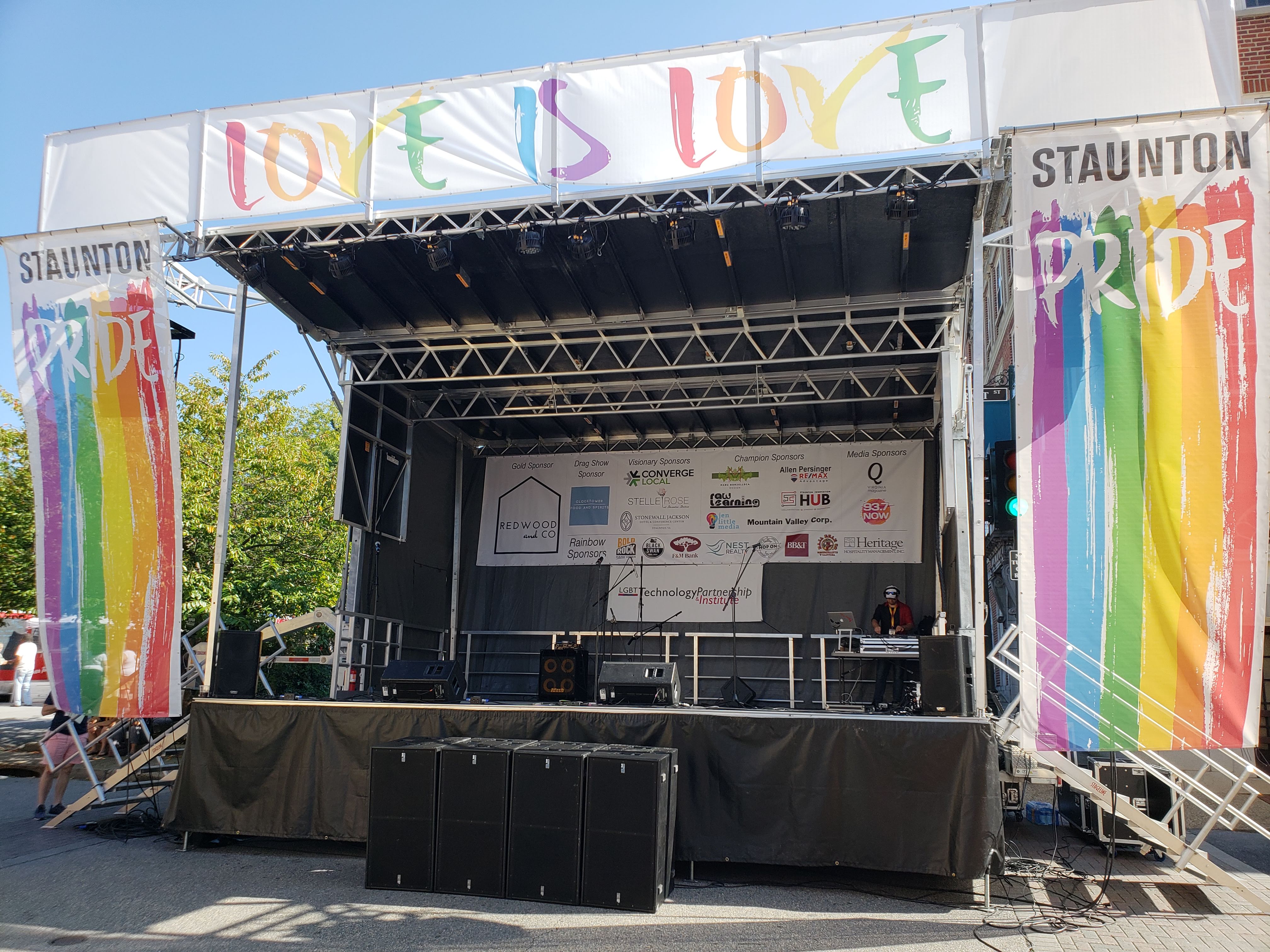 All mobile stages are designed to easily hang large printed banners. Promotional banners greatly increase the impact and memory of an event. In addition, they present an easy opportunity for you to sell event sponsorships. Compared to a traditional stage setup, you don't need any additional structures for hanging banners. And, the mobile stage wind rating includes the use of banners! Every stage looks better when flanked by colorful banners.
Small Footprint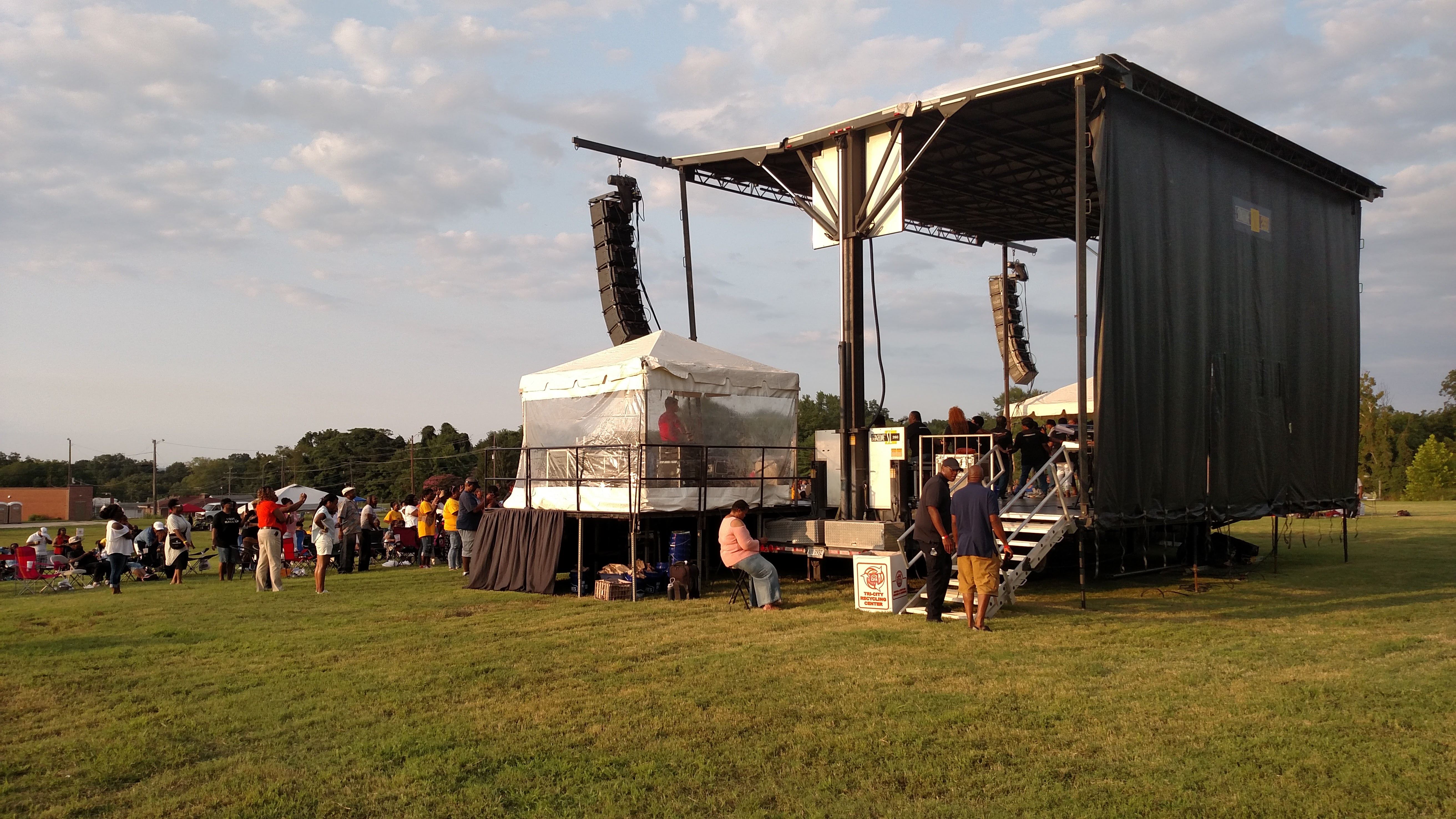 Many stage roofs need space around them for ground anchoring or outrigger legs. A Stageline SL-100, with 24 by 20 ft stage size, requires no outriggers or guy lines on any side. Because of this, the audience can get right up to the front, with no sightline obstructions. You can pack the side areas with vendors or tourbuses since no ballast obstructs that space. Do you need to set up on a two-lane city street without blocking the sidewalk? This is not a problem for a mobile stage.
All-in-one Solution
When you use a mobile stage at your event, you get a secure elevated platform, a roof covering, and optional rainproof windwalls. Your AV production company can easily hang sound and lighting equipment from the mobile stage with low effort, meaning less cost for these items. No need for separate stage, roof, and lighting supports, which reduces costs. The technical elements are installed before the stage raises up, avoiding costs of boom lift rental. All in all, if you are holding an outdoor performance, a mobile stage should be at the top of your list.
---