We offer concert lighting production for events all over the country.  As with most of our events, we have the scope to cover any size, whether they are small, intimate affairs or large festivals.
Every concert is improved with a lighting system that does more than just light the performers. Why not liven up your event with lighting that accentuates the musical performance? A professionally operated concert lighting system will include many lighting effects that match the music, increasing audience engagement and entertainment. Additionally, the pictures turn out great, which ensures they will be looked at for years to come.
Concert lighting production for any size show
On the simple end, concert lighting might involve two towers that hold up fixtures for stage wash (face light) and some static LED units behind the performers.
Moving into a more involved rig, we use the same lighting but installed differently. We suspend the lights above the stage via two truss spans, one upstage and one downstage. The face light is more evenly distributed across the stage and there is also the opportunity to hang effect lights such as crowd blinders close to the audience. The rear truss might have some moving lights hanging on it and haze to allow the beams of light to show up is provided.
For a top-notch show, we place even more moving lights on the ground and on the upstage truss. Some movers would be beam units while others would be profiles. The downstage lights become LED wash units that can change to any color. We fly the lighting on chain motors rather than ground-support since the venue is likely capable of having significant loads hung from the roof.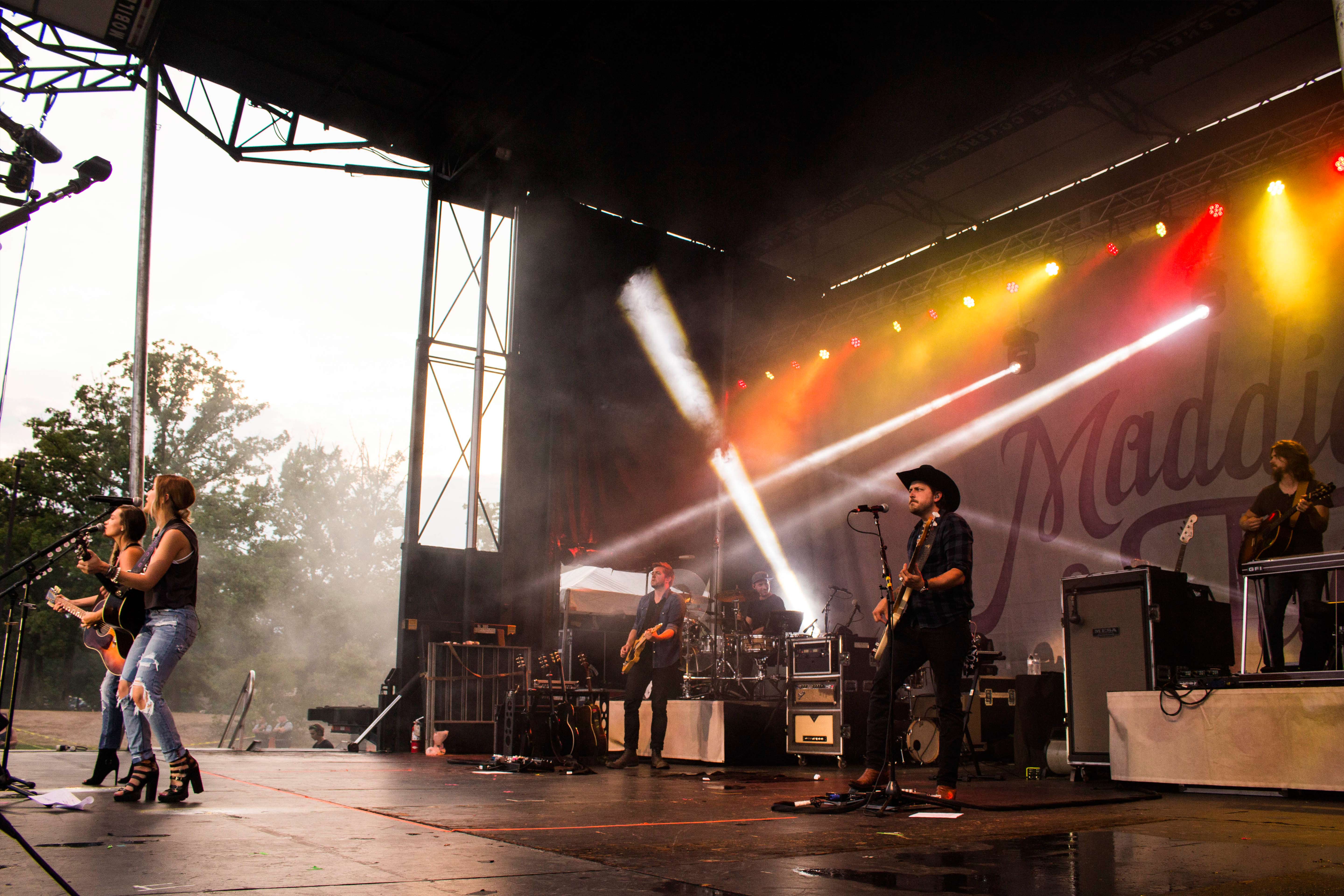 Full Service Event Production
No matter the scale you need, we provide full service, turn-key production services to include all setup, operation, and takedown. Not enough power to allow all the lights to turn on? We will arrange a portable quiet-run generator to power the rig. We can supply sound reinforcement as well as giant video screens and concert stage barricade. We'll handle all the details so you just have to sit back and enjoy the show!