Most industries have events of one kind or another, and because of this, event lighting is in high demand. Most production companies serve a wide range of clients. One of the larger groups among those are churches. There are thousands of churches in the state of Virginia alone, and we provide production services to many of them.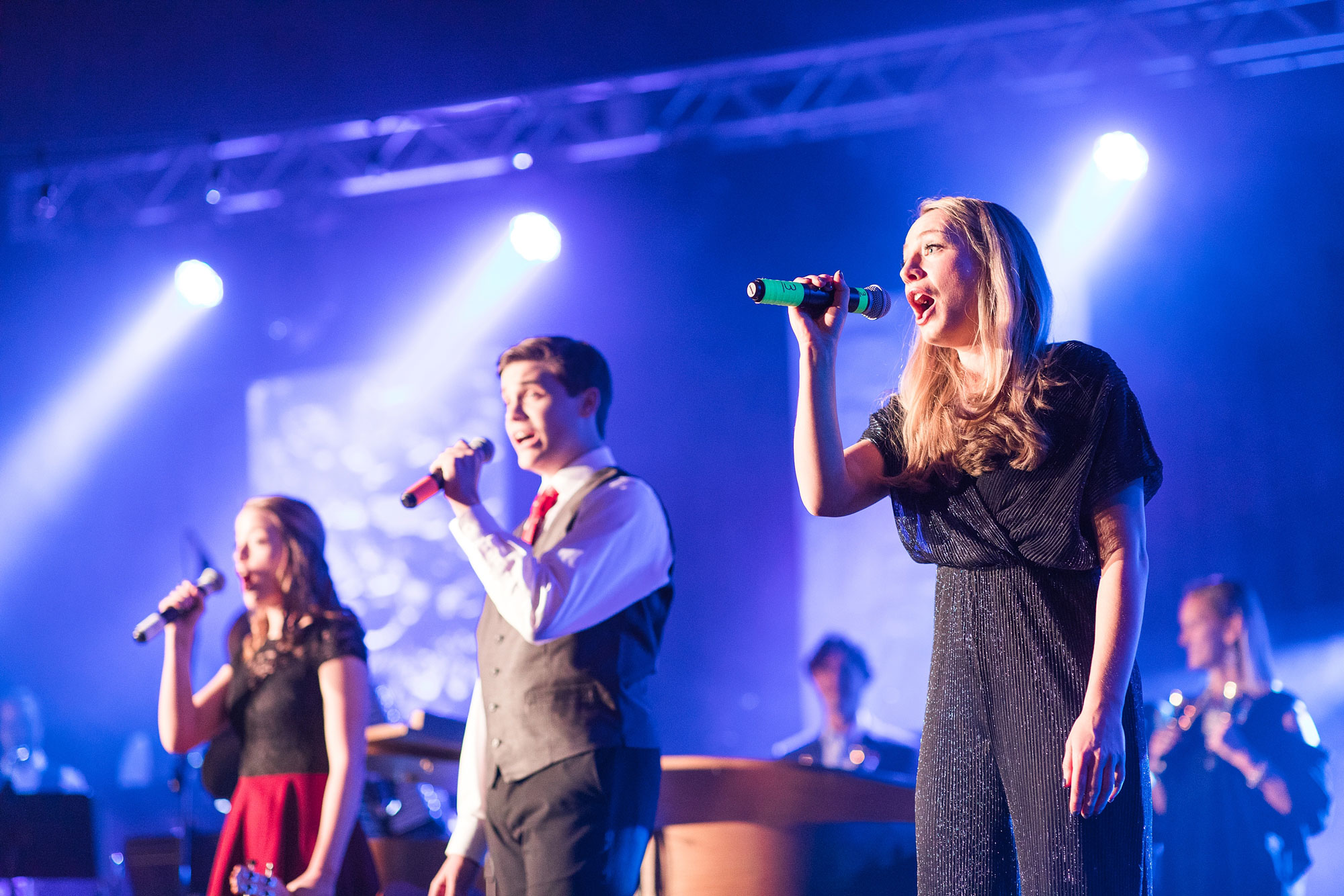 Event production for a good cause
We are enjoying our third year working with Gayton Church in Henrico, Virginia. Each year, Gayton Church auditions members from their talented congregation to take part in their Christmas jazz show, Jazz Nativity. Jazz Nativity is in it's 10th year, and features popular Christmas music, fused with both original and classic jazz pieces. The show benefits Feed My Starving Children, a charity devoted to providing meals to malnourished and impoverished children in 3rd world countries. To date, Jazz Nativity has funded more than 1.2 million meals, which are packed right in the gym of the church on Super Bowl Sunday.
Now in it's 10th year, Jazz Nativity continues to grow
Jazz Nativity has come a long way. As it has grown, the need for production has expanded. When we began with Gayton Church, we set up for the show in the church's sanctuary. After our first year running production, it became clear that there was need for a bigger space. We helped prepare the (much larger) gym for Jazz Nativity 2017. By moving to the gym, we were able to make the show a lot bigger. The gym is more than 4 times larger, which allows for more stage space and more capacity. Much needed for a show that sells out 5 dates every year.
Keeping with an intimate feel
One of the best parts of the show is the intimate feel, and with the move to the gym, we were sure to keep that in mind. It's a little harder to keep things intimate with an audience of over 700. Bistro lighting works great for this. Mainly, it replaces the cold, harsh lights of the gym. It also helps to bring the focus in closer to the audience.
Jazz Nativity is directed by Dr. David Esleck, a Grammy Award nominee, and music faculty at University of Richmond. Esleck's compositions, both jazz and classical, are heard in concerts, films, and television.
Jazz Nativity now has more lighting and scenic elements than ever
For 2018, we stepped up our lighting and fabrication for the show. In addition to adding more moving lights, we changed the scenic elements as well. We used with Vacuform castle rock scenic pieces against black velour as a backdrop, which helped give the show a warm, intimate feel.
More pictures from Katelyn James below.